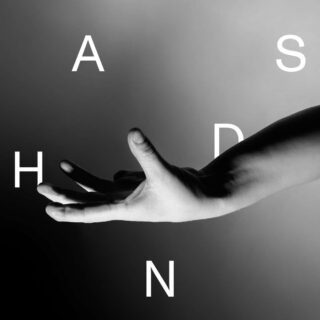 Walis Bird's music has been a staple in the Irish music scene since her first release Spoons in 2007. Her spirited releases have followed those who have been growing in an environment where genres have been mixing and matching such as Saint Sister and Ailbhe Reddy. Now with Hands, Bird faces into her personal history with empathy and the energy that pushes her into legendary status. 
Bird captures how exciting trusting yourself can be and Hands is all about taking that leap. Her openhearted lyrics and earthy vocals instil a sense of pride, not only of yourself and the tribulations you've been through, but as an Irish person, of how far Ireland has come. On 'What's Wrong With Changing?', tribal drums accompany an empowered Bird who looks back on the progressive actions of her home country. 
'Aquarius' and 'Dreamwriting' float along on childhood memories and fantastical imaginings. The warped echoing guitar and shimmering synths surround the more gentle moments in an '80s haze.These moments bookend the uplifting chaos as if Róisín Murphy and Kate Bush were playing back to back. 
Ultimately, Hands blends fun with reflection; bombastic melodies with passionate confessions. The closing tracks 'The Dive' and 'Pretty Lies' lead into a wondrous ending that has birdsong and an electric guitar solo working hand in hand. Pushing you to groove one minute and breathe the next, Wallis Bird has crafted a multifaceted record; one that honours her roots.