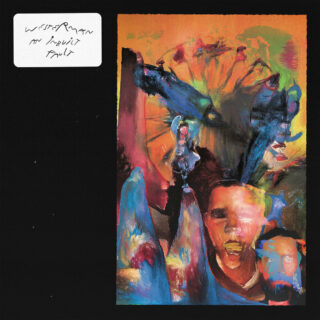 Westerman is caught between a folk and a funk place. It's slightly uncomfortable, but he's hanging in there, just about.
An Inbuilt Fault, his second solo album, is full to the brim with groovy weirdness and echo-laden acoustic sincerity. While the two styles aren't obvious bedfellows, at times Westerman does a surprisingly good job at making things work. The early-hours funk of 'Give' and 'Help' contain a deep underlying oddness that gives the album an enticing, if deeply unnerving quality.
Unfortunately, the strangeness doesn't last long. Just as things start to get rolling Westerman ramps up the self-reflection, in the process removing the funk completely. In isolation, lead single 'Idol: RE-run' is a fine enough, if slightly overly sincere, piece of folky chamber pop, but placed in the middle of the album's groove it becomes incredibly jarring, acting like a folky full stop to an otherwise wonderfully slanted nightmare.
This pattern is repeated throughout. Just as things get going Westerman reverts to a more 'traditional' sound. By doing this any momentum gained is lost completely, making for an incredibly jarring, if at times incredibly rewarding, listening experience. 
While An Inbuilt Fault fails to free Westerman from the genre gap, it does at least show an obvious point of exit: tone down the folk and lean into the groove. After all, nothing says freedom like a freaky old bass riff.
Free Protomartyr flexi disc with this month's magazine
Subscribers to Loud And Quiet now receive a limited edition flexi disc of a rare track with their copy of the magazine
This month's disc is from Detroit punk band Protomartyr