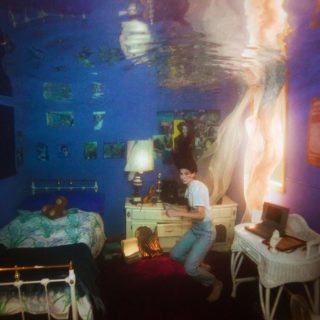 Weyes Blood
Titanic Rising
(Sub Pop)
6/10
Natalie Mering's sound has slowly evolved over the course of three albums and hook ups with Jackie-O Motherfucker and Ariel Pink. On 'Titanic Rising', her fourth release under the Weyes Blood moniker, the LA-based musician has drifted further away from the psych-folk and '70s Laurel Canyon of her early years and towards soft rock.
It's a move that sees her scoring increasingly sophisticated self-harmonisation and layers of strings that, at times, sound like they've been drawn from Hollywood's Golden Age of cinema. This is particularly evident on the swirling psych-pop arrangements on The Beatles-y 'Everyday', on which she ponders the media myth of true love.
These swooning textures have formerly been offset by ripples of sonic dissonance but here they're kept to a minimum: the background scraping on 'A Lot's Gonna Change' and the rippling synth on 'Movies'. A slow-burning highlight, this latter turns into Julia Holter-style experimental pop while the melancholy in her voice – which is like the rebirth of Karen Carpenter – marks a gentle sea change in the album's mood.
Although still luxurious, the second half admits the welcome presence of downbeat shadows that conclude with the short, baroque instrumental 'Nearer To Thee'.
Loud And Quiet could do with your help
We love making Loud And Quiet – our magazines, this website, our podcasts and more – but it's become increasingly difficult for us to balance the books.
If you're a reader who'd like to help us keep the show on the road, please consider becoming a Loud And Quiet member. There are options to receive our physical magazines and lots of other extras that are exclusive to our supporters.