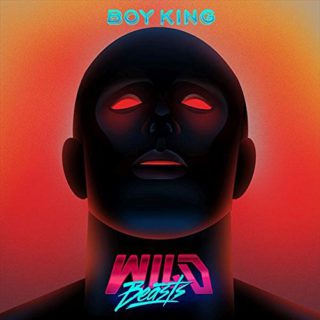 Wild Beasts
Boy King
(Domino)
8/10
Wild Beasts' enduring evolution has quietly made them one of the country's most consistent bands. From the outsider pop of debut album 'Limbo Panto' and the sexual restlessness of 'Two Dancers' to the stripped back 'Smother', they've progressively harnessed the ostentatious intent that both coloured and, at times, cloyed their early releases.
Their previous record, 'Present Tense' was a definitive, progressive marker – an album that saw the band explore the distance between analogue and electronic – and 'Boy King' feels like the culmination of that search. As a result, there's a voltage that courses throughout, giving 'Alpha Female' and 'Eat Your Heart Out Adonis' a dark electro edge. It drives 'He The Colossus' with binary simplicity, and pushes opener 'Big Cat' into the sighing electronica of Junior Boys.
It's an approach made all the more endearing with Hayden Thorpe and Tom Fleming's vocal dovetail continuing to blossom – where the latter's soft tones emerge on the beseeching '2BU', Thorpe's oral acrobatics drive standout 'Celestial Creatures' with the power and purpose we've greedily come to expect. It's a brilliantly soft evolution of the rich creativity that made 'Present Tense' run so deep, and a fresh take on the electricity, funk oddities, lovelorn supplication and familiarly bold intent that make 'Boy King' an album that only Wild Beasts could have made.