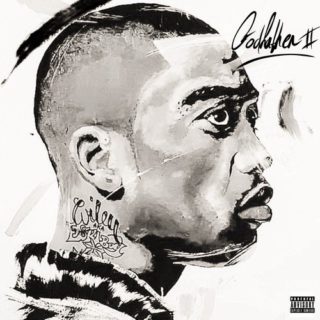 Wiley
Godfather II
(CTA)
6/10
Last year, Wiley made a mockery of suggestions that his time at the top of a genre he helped to pioneer might be up with 'Godfather', a versatile and searingly energetic collection that stands tall even by the high standards of his own discography.
This follow-up, 'Godfather II', is evidently intended to be the other side of the same coin but feels a little bit like a postscript instead. It's still a fine collection, but where 'Godfather' came off like a genuine blockbuster, its sequel is lower-key, despite a blistering opening that comprises both the confrontational 'Been a While' and an apparent statement of intent in 'I Call the Shots'.
The first half of the record carries most of the features, with JME, D Double E and Scratchy all making appearances (the latter two on the incendiary 'Bar'), and it's on the second half that the energy level drops; whether or not that's a good thing depends on how you view the moodier side of Wiley's output generally.
'Fashion Show' and 'Over It' both draw you in with their quiet reflection, but 'All the Time' and 'Over the Edge' both retread old ground, stylistically and thematically; Kyla's superb hook on the latter would be better placed earlier on, as you feel you've already heard three or four inferior versions of it by different vocalists by the time you get to the last track. If 'Godfather' cemented Wiley's place at the top of the grime pile, 'Godfather II' has him contemplating it. The next step is to break more new ground.
Free Protomartyr flexi disc with this month's magazine
Subscribers to Loud And Quiet now receive a limited edition flexi disc of a rare track with their copy of the magazine
This month's disc is from Detroit punk band Protomartyr