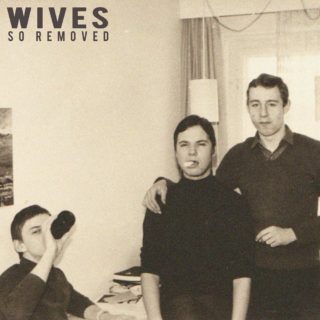 "I couldn't sleep last week/ I had problems," drawls Jay Beach on 'Waving Past Nirvana'. His laconic delivery on first impression suggests a post-grunge slacker mentality. The track is nonetheless about someone who's reached a state of enlightenment and wants to trade it back for a painful life.
This blast of reality is at the heart of New York quartet Wives, whose debut album looks at anxiety and contemporary dread. Filtering personal experience through narrative-driven fiction, the band – which features DIIV's Andrew Bailey on guitar – take pot shots at "people [who] go blind/ to be servants to the right".
The lyrical concerns update a well-trodden musical path, with the band drawing extensively on Pixies' mix of dark post-punk and strong melodies. On 'The 20 Teens' they counter this motherlode with the honky-tonk piano of the Velvet Underground. Elsewhere, 'Workin'', which was played in one take, opens with squalls of Sonic Youth guitar, and 'Whatevr', which clocks in under the two-minute mark, has the ragged quality of The Ramones.
Throughout it all the presence of '60s style backing vocals seed the tracks with a tunefulness that goes beyond the scrappy recordings. Yet it's with closing number 'The Future Is A Drag' that it all comes together, drawing on old-fashioned rock and roll to create a track that's Bruce Springsteen for millennials. It proves that, far from being so removed from modern life, they crave it in all its caustic optimism.
New monthly memberships available
Here's a new thing: our membership scheme now has a pay-monthly option, plus a load of exciting new digital stuff for people who support what we do. It's actually excellent value, honest, and will help us continue to promote new independent artists and labels.
Sign up and you'll receive our physical magazines delivered to your door, our digital editions, exclusive podcasts and playlists and access to our EXTREMELY glamorous Members Lounge. You'll be the envy of all your friends.