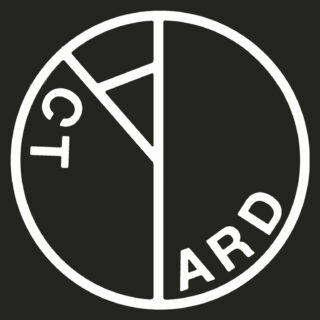 Yard Act
The Overload
(Zen FC)
7/10
It was hard not to feel the aura of nailed-on confidence when 2020's BBC 6 Music favourite, 'Fixer Upper', first hit the radio waves. A satirical diatribe against the egotistical mundanity of middle-class home renovation, the breakout single from Leeds four-piece Yard Act bore all the hallmarks of a hype band about to make their move. Told from the perspective of 'Graham', a cocksure small-town property developer, all the bravado and dick-swinging was as entertaining as it was reflective of vacuous suburban existence. 
Though 'Fixer Upper', along with a slew of other hit-worthy singles, hasn't found its way onto the band's eventual full-length debut, Graham and a handful of other true to life personalities continue to breathe life into all facets of a fragmented Britain. Tracing our own misplaced national identity through humorous projections of "the National Front's new hairdo", frontman James Smith's methodical nitpicking of core British values on 'Dead Horse' feels all but too close for comfort. 
Though the band's deadpan Mark E. Smith-meets-Mike Skinner impression routinely ticks the boxes for all we've come to expect from the inundated contemporary mass of sullen-faced British post-punk, Yard Act conduct themselves with a degree of respect for their own pop sensibilities. More passive than protesting, the band's bleak observations of modern life come served up with a helping of irresistible groove. Tracks like 'Land Of The Blind' tread close to Sleaford Mods' straight-talking temperament, with all the foul-mouthed mockery left in.