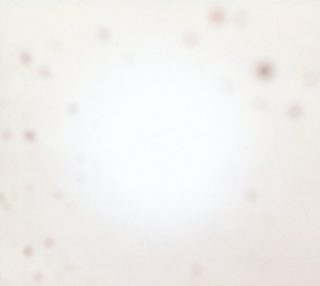 Yo La Tengo
There's A Riot Going On
(Matador)
8/10
How should a band respond to the turbulent times we're living through? Back in 1971, Sly And The Family Stone released the dark, brooding 'There's A Riot Goin' On', their response to social disillusionment, civil unrest, and "the death of the sixties." Nowadays, for American bands in particular, it's increasingly difficult to ignore domestic travails and a President unfit for office, but while Yo La Tengo have borrowed that title for their first album in half a decade, they've swapped out the mood; instead of a morose intensity the New Jersey indie stalwarts have plumped for a dream-like haze, a cocoon of ghostly guitars and soft melodies to keep out the cold.
Recorded over a year with no producer, 'There's A Riot Going On' incorporates jam sessions, taped rehearsals and soundchecks – some dating back to 2007 – assembled like a collage. There's a lush, other-worldly feel to all fifteen tracks, and at times they sound positively heavenly. 'Shortwave' is a gorgeous ambient wash, while 'Ashes' is a slow, woozy number, like swimming through the fog of an afternoon nap. Innocence is a common theme too – "Let's Do It Wrong' has a childlike, lullaby quality – that suggests empathy, not rage, is the way forward. "Laugh away the bad times," Ira Kaplan sings on 'Forever' over a bed of softly spoken shoo-wop shoo-wops, an alternative anthem for when it all seems too much. Veering down this new path won't be for everyone, but so what? It's the Yo La Tengo that we need rather than the one we want.
Loud And Quiet could do with your help
We love making Loud And Quiet – our magazines, this website, our podcasts and more – but it's become increasingly difficult for us to balance the books.
If you're a reader who'd like to help us keep the show on the road, please consider becoming a Loud And Quiet member. There are options to receive our physical magazines and lots of other extras that are exclusive to our supporters.