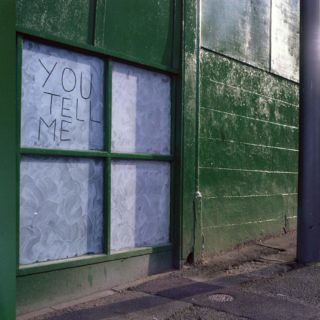 You Tell Me
You Tell Me
5/10
On 'You Tell Me', Field Music brother Peter Brewis and the North-East contemporary folk singer Sarah Hayes collaborate on a record that observes "the subject of communication – talking and listening, guessing and questioning."
So why, then, does the dialogue between the two songwriters struggle to ignite any real sparks? This is an album of two personalities that aren't especially successful at complimenting one another.
Take the high points – the autumnal folk of 'Springburn' and 'Clarion Call' are genuine delights, gorgeous reinterpretations of Island Records' folk rock circa 1970. But how does this share any commonality in ambition or quality with the dull, middling pop of tracks such as the office romance inspired 'Water Cooler'.
Certainly, the record is free of nostalgia or musical comfort food – some of the keyboard and electronics that appear sparsely are rhythmically interesting and well-judged. For Hayes, the record is something of a creative breakthrough for an artist who explains she has "always loved words but had never thought I could be a lyricist." Collaborative successes do appear here – most notably on the Simon and Garfunkel-facing baroque pop of 'Invisible Ink' – however too frequently this album is a little less than the sum of its parts. Uneven, but occasionally charming.