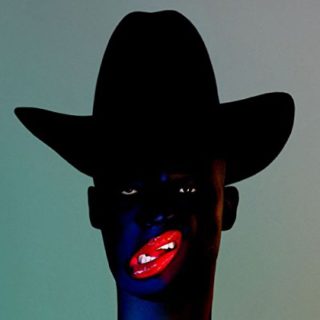 Young Fathers
Cocoa Sugar
7/10
It seems like an age since 'Tape One' and 'Tape Two' signalled that something special was being cultivated somewhere in the shadow of Edinburgh Castle. With a couple of albums and a Mercury Prize under their belt, Young Fathers have decided to take their time over their next move. Three years on from 'White Men Are Black Men Too', a release that already pointed to growing maturity, they announced the end of their hibernation in November in the form of 'Lord.' A tune that somehow hops from raw gospel motifs and tinny, innocent pianos to epic, summery pop via stabs of feedback, it reminded us what we had been missing.
For Young Fathers are more than just the much-needed British hip-hop act that the press have been so keen to anoint them as. No, half of the time their music isn't even hip hop. Instead, they are a truly inventive pop group, eager to squeeze every last drop of the technology at their disposal. Obsessed with layering and loops, they are much closer to the psychedelia of Animal Collective than Drake or Cardi B. Labels aside, Young Fathers are making intelligent, politically-driven pop which sounds beautiful, and that should be cherished.
'Cocoa Sugar''s 'Fee Fi', for example, a foreboding, stop-start meditation on seizing opportunities, invokes 'Dear Science'-era TV on the Radio with gorgeously restrained production. Vocal rasps are preserved, giving the delivery a human feel that is so often filtered out of releases.
Elsewhere, 'See How' is one of the most perfectly-formed creations to come from the trio to date, stealing Arthur Russell's cello and pairing it to stuttering electronics and splintered falsettos, while 'Wow' draws on Radiohead at their edgy, motorik, Krautrock best as Young Fathers place tongue firmly in cheek and lampoon the state of the world: "What a time to be alive," they croon.
And, yes, the hip hop that does exist in there is superb. 'Holy Ghost,' an angular, de-tuned synth workout shows that this trio are as versatile as they care to be, and that verse in 'Border Girl' is an ear worm of the highest order. They can spit when they want, they just know they have a lot more to give. Young Fathers, then, are somehow able to make a song swell, to aim for the sky and bring on goose bumps without going all Chris Martin on us. To match hope to taste like they do is a gift.