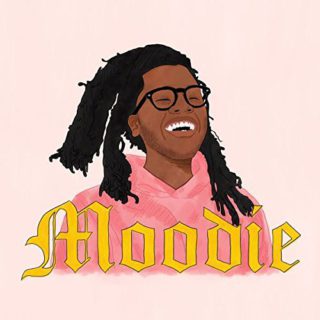 What do HIM's 'Razorblade Romance', the Tony Hawk's Pro Skater video games and Len's 'Steal My Sunshine' have in common? Not a whole lot, in all honesty – but all of them inform the nostalgia that permeates 27-year-old Yuno's esoteric debut mini-album.
'Moodie' is a bold opening statement from the Jacksonville-based singer-songwriter, and it plays out like a reactor melting down a teenage bedroom from the mid-2000s, each track showcases an entirely different direction to the last.
Lead single 'No Going Back' is a summertime standout – a timeless pop song with crashing drums, squalling guitar and a vocal melody that demands being outside and being blasted from a boombox. On the other hand, there's the lush avant-pop of 'So Slow' – a song that burrows itself in deep grooves and rhythms, giving off an insular, more intimate warmth.
The common thread to everything on here is in the title. There's a tangible moodiness to everything here, regardless of whether its subdued by spritely beats ('Amber') or pummelled by furious indie rock guitar ('Why For'). There's also an unmistakable Animal Collective tint to most tracks – from the multilayered vocals of 'So Slow' and hypnotic melody of 'Galapagos', could be Panda Bear unveiling some 'Strawberry Jam' b-sides.
By the time things morph into a laidback, Frank Ocean-esque flow on closer 'Galapagos' though, it's clear that Yuno isn't just paying homage to the influences he loves. He's channeling all of their best qualities to create new worlds: ones that are often brightly coloured, captivating, and full of surprises.
Free Protomartyr flexi disc with this month's magazine
Subscribers to Loud And Quiet now receive a limited edition flexi disc of a rare track with their copy of the magazine
This month's disc is from Detroit punk band Protomartyr