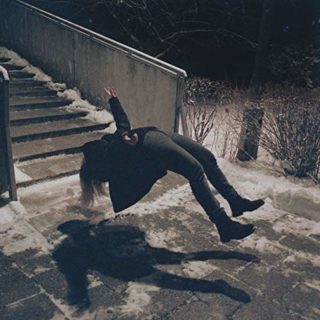 Natalia Zamilska found attention on these shores through her association with the Polish underground, but where many of those groups are (brilliantly) messy, psychedelic and expansive, Zamilska is concise, uncluttered and sharp.
Zamilska bristles at the labelling of her music as techno; this is understandable, Uncovered may use the same building blocks as much techno but pivots sharply from that genre's most mainstream iterations. The third album in a trilogy, Uncovered is less heavy than on her previous records – instead, Zamilska replaces that sonic oppression with a clawing anxiety, synth lines wailing with dread across industrial 4/4 beats.
'Dolls', aired early in the record, is the biggest pivot from her previous work – breathy, special and transcendent. Field recordings are utilised here and at other points on the record too, where Zamilska has utilised the internet for found sounds, creating an uneasy collage of modern life's disparate sonic detritus.
She's been regularly compared to Bjork, and at points here she carries much of that artist's vocal abstraction and drama. It's most notable on 'Hospital': "Hate, mud, fear, sleep, walk, kill," she intones gravely. An accumulated weight of images line up alongside the propulsive, repetitive electro. It's terrifying, and starkly powerful. 'Alive' sounds like mid-80s Chris & Cosey; ostensibly pretty top lines are punctuated by gnawing bass stabs. The effect, as across the record, is one of mounting stress and unrelenting panic.
Loud And Quiet could do with your help
We love making Loud And Quiet – our magazines, this website, our podcasts and more – but it's become increasingly difficult for us to balance the books.
If you're a reader who'd like to help us keep the show on the road, please consider becoming a Loud And Quiet member. There are options to receive our physical magazines and lots of other extras that are exclusive to our supporters.