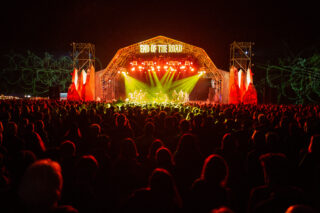 Here are some highlights from End of the Road 2021 – with exciting news coming soon
Lovely
We had a very nice time at End of the Road 2021, as we always do. To help us through the depths of winter, they've just dropped a highlights video from the festival, featuring lots of lovely people doing lovely things in some lovely fields.
Our favourite bits include: Flo from Dry Cleaning looking absolutely furious at 00.59, Little Simz blowing everyone's minds at 01.22, and the brief glimpse of our very own L&Q DJs giving it the full David Guetta at 01.28. Enjoy.
Also, now that 2022 is in full swing, we can expect exciting news about this year's festival very soon, apparently. Keep your eyes peeled for that – for details and tickets, head over to endoftheroadfestival.com.