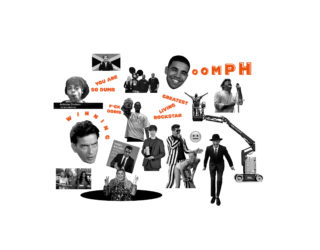 The forgotten music history of the 2010s
Revisiting the decade that gave us Buttery Biscuit Base, and so much more
Now that we've all agreed that the best album of the last decade is A Head Full of Dreams by Coldplay, let's imagine a not too distant future and the resurrection of the BBC's I Love XXXX franchise, where whoever's running Heat that week and comedians of the day who you half remember and have never seen before in your life talk fondly about how mad the past was. We've reached I Love the 2010s, of course, and Russell Howard is finding his own reactions to the big headlines of the past decade particularly hilarious. It's a light show: Jimmy Saville is definitely out; Trump is in as long as participants focus on the colour of his skin rather than his race hatred; Boris Johnson (three years dead) is similarly included, but only when falling over. There's a really long segment on the 2017 Oscar mistake, everyone has a go with a fidget spinner and discusses whether that dress was blue or gold, the montage of 40-year-old men falling off hover boards is strong. Russell Howard might piss himself, and impersonates how he'd fall off a hover board. Phil Jupitus does a plummy voice implying that it's how the monster from Stranger Things would speak.
What they don't talk about so much is the music of the 2010s, which (no judgment) is boiled down to Kanye Vs Taylor, Beyoncé Vs Jay-Z, Adele and Ed Sheeran. I get it: it's been a long and messy decade, and there's still the Colleen Rooney stuff to get through. But I've checked – it wasn't always remarkable, but things did happen in music in the 2010s. Here's what I've got.
2010
Music doesn't perform well at the end of any given decade, flumping over the line with a disregard for its own identity that the slug in me massively respects. The '00s were no different, seen-out by number 1 covers albums from Susan Boyle and Michael Bublé. But the 2010s were just around the corner for music to reinvent itself.
The first number 1 selling album of 2010 was Sunny Side Up. I don't think it's Paulo Nutini's best work either, but we were keen to not write off the entire decade within its first week – it was bound to heat up sooner or later. 2010 was a bit of bastard though and proved us wrong on that front, which was probably to be expected of the year that David Cameron tried so desperately to get "Big Society" happening (the "Bev" of its day, but twice as shit).
By April 8, Malcolm McLaren was so bored he opted to die.
If it didn't already feel like the emoji with the horizontal line for a mouth was designed as shorthand to express the music of 2010, Jamiroquai then released a record called – and I'm not making this up – Rock Dust Star Light, before the year closed as if it had never happened at all (probably for the best) with Susan Boyle dropping another massive-selling collection of inappropriate covers, called The Gift.
Outside of Drake's Thank Me Later, the real musical high of 2010 was the Bedroom Intruder song, and that's not a good sign is it; the most memorable track of the year being a viral song that heavily autotuned a news story about a sexual predator at large in a poor, black neighbourhood. Not a great start, 2010s.
2011
2011 marched to a similar drum, with a slightly more promising beat. Not the death of Amy Winehouse, which will remain a tragedy of a generation, but at least Cameron finally phased out the "Big Society", to this day claiming it was a dare. It was replaced with a much more enjoyable delusional catchphrase – "WINNING!" brought to you by the squareroot of daft, Charlie Sheen.
In an act of extreme masochism, Sheen did not take being sacked from Two and a Half Men well, and went on a media blitz where he turned the word 'winning' into an emotion. Increasingly rolling his eyes at interview questions and responding, "duh, winning", I've got to admit, I liked the optimism and simplicity of the guy. I bailed when he told Good Morning America: "I am on a drug. It's called Charlie Sheen. It's not available because if you try it once, you will die. Your face will melt off, and your children will weep over your exploded body."
The year delivered hard on it's viral music hit too, without a sexual predator at large in a poor, black neighbourhood in sight. I still watch 'Buttery Biscuit Base' once a week. It is perfection. You should go and watch it right now, and don't even come back to this article until at least tomorrow. 'Buttery Biscuit Base' is what Charlie Sheen must have been talking about. 'Buttery Winning Base', I call it.
And of course 2011 will be remembered for the final ever LCD Soundsystem show, held at Maddison Square Garden on April 2. Thousands planned to go from all over the world, cashing in their life savings to make sure they were there one last time. Isn't that a little rash, their concerned families would say, but this was their only chance to ever see LCD again. Ever. No more shows. 100%. T's & C's apply.
2012
Considering 2012 was the last year that some of us smiled, let's not pretend that it wasn't the peak of the decade, or perhaps the history of life on earth. The London Olympics was an event in which doctors and nurses were finally put in their place as true heroes were recognised as Games Makers showing members of the public to their seats in the hockey arena. The whole lot of them had sex on tap, and inspired a generation to wear purple and orange tracksuits and point towards Stratford Tube station while shouting goodnight.
Second only to the Games Makers (and the sport, and the Queen jumping out of a plane, and Super Saturday, and Meat Free Mondays) was the music of Danny Boyle's opening ceremony. Expecting it to be as dogshit as what was hinted at when Boris Johnson arrived at the Beijing 2008 closing ceremony flapping from a routemaster, Boyle's production provided us with a rare moment of unbridled pride in our country, using it as he did to eccentrically celebrate the NHS one minute and Monty Python the next. Dizzee Rascal got to perform to an audience of one billion in his own postcode, and we got to show off the historic clout of Britain pop music. Most importantly, it wasn't all The Beatles, the Stones and The Sex Pistols; Underworld, The Prodigy and Soul II Soul all had their say too. And some of us had to watch all of this with shit in our pants because the opening soundtrack to the whole event was – still unbelievably – 'Surf Solar' by Fuck Buttons. Later, the London Symphony Orchestra would cover 'Sundowner' by Blanck Mass at the raising of the Union Jack, although I'd had a heart attack by then.
2013
It was impossible to keep up with 2012, so 2013 didn't even try. Take your pick of which of these you think is the lowest point of the year: James Blake wins the Mercury Prize, but with his second album; Myley Cyrus twerks on Beetlejuice as they perform 'Blurred Lines' at the VMAs; Lou Reed dies aged 71; Robbie Williams releases a cheap and offensively titled second swing album called Swings Both Way. You've chosen Robbie, haven't you, and perhaps not even because you don't agree with the fetishisation of sexuality by a profiteering pig in a suit singing 'Putting On The Ritz'. Robbie Williams is a rare creature who makes everything unbearable by being involved. If you won the Lottery but your cheque had to be delivered by Robbie Williams you'd think twice about calling the hotline.
2014
Accents were all the rage for musicians in 2014, as long as they were completely different to their own and simultaneously unrecognisable to the country they were inadvertently offending.
Alex Turner went first, accepting Arctic Monkeys' Best Album Brit Award in an almost American voice. I've watched this speech back recently and either it's not as bad as I remember or I'd completely missed the true bum-shrinking moment in real time – the wise words he was saying, which is basically a very slow story about "that rock'n'roll, aye?" that "sinks back into the swamp" but "keeps coming back, looking better than ever." He then announces that he's going to do a mic-drop and does one. It might be the most horrible moment of the decade, despite Paul McCartney's perfectly imperfect Jamaican accent that accidentally started to slip out of his mouth halfway through a YouTube appeal to take up Meat Free Mondays. All we needed to do was "log on to pledge dot meatfreemondays dot com," Macca kept saying, firing himself up and turning a repetition of the URL into a chant that soon had him clicking very nearly in time. "You can do it, right now, please," he finally said, inexplicably in his finest Jamaican accent, which was very bad. Naturally we all did – well you do, don't you, when you think an elderly loved one is having a stroke.
2015
The MOBOs in 2015 should go down in history as the site of the greatest acceptance speech or all time. It was by Sir Lenny Henry, who picked up the Paving The Way award at the end of the night. In under two minutes he managed to thank 78 people by machinegunning through their names, from Moira Stuart to Cyrille Regis, to Desmond Decker, to Floella Benjamin. He did not announce or do a mic drop, because he didn't need to. You should go and watch it right now. See you tomorrow.
Earlier in 2015, Kanye was involved in a couple of massive shit pies. The first was the launch event for a streaming service that doesn't exist anymore called Tidal. Tidal was set up because Jay-Z, Beyoncé, Madonna, Rhianna, Kanye, Daft Punk, Chris Martin and a few other struggling musicians who were getting a bum deal from streaming services so they made one of their own, by buying an existing company for 56.2 million dollars. In a clever marketing play to show just how much they needed the money, they held their launch event in a local community centre in front of an audience of 60 people who tried their best to clap louder than was possible for 60 people. There was a roll call as each Tidal 'owner' walked onto the stage, and then each of them signed the companies 'declaration', about fairness, or money, or gold, or something. Naturally, Madonna felt the need to lift her leg onto the table when signing, for fear that more people were looking at deadmau5 than her. I'd like to stop talking about this sad day now, and besides, it wouldn't be long until Kanye would bravely throw himself under the bus to pull focus from the Tidal debacle.
His Glastonbury headlining set was sensationally Kanye, in which he declared himself "the greatest living rockstar on the planet" around the time he forgot the words to 'Bohemian Rhapsody'. He performed 'Touch The Sky' from a cherry-picker but kinda got stuck in it, a la This Is Spinal Tap, and spent a lot of time talking on mic to the lighting guy, who I want to say was called Ron. Somewhere in the function room of an All Bar One, the Tidal lot were watching on via the BBC. "I can't believe he actually did it for us," said Calvin Harris. "Told you," said Jay-Z. Madonna was doing the can-can.
2016
The day after the result of the EU Referendum I was in New York at this party, right? We were sat around and this guy realised I was from the UK. "Whoah," he said, "you guys really shit the bed last night." It did not make me feel good – becoming the idiot nation. I take no pleasure in now knowing that a few months later his guys would shit in everyone's bed by electing Trump, but man, that would be such a good comeback if I could just find that guy now.
Trump and Brexit have set the tone for everything since 2016, so much so that we almost wish for a repeat of the unprecedented celebrity death toll of that year as respite.
It was fitting that Bowie went first, giving the impression as it does that everyone else thought, "Bowie's gone? Oh, well, fuck this then, goodbye world." As the year trolled on though, and we lost more and more great public figures, we inevitably started to forget who'd leapt into the void with the Starman. Think about it now – you've got Bowie, Prince and George Michael, but who else? Leonard Cohen? Pete Burns? Sharon Jones of The Dap-Kings? Rick Parfitt? Alan Vega? George Martin? It's a glib memory game, and yes, I really have resorted to reminding you of all the people who died in 2016 so we don't have to think about Brexit and Trump, but it was weird, wasn't it. From Terry Wogan to Alan Rickman, from Carrie Fisher to Caroline Aherne, Muhammad Ali, Victoria Wood, Ronnie Corbett, Paul Daniels, Gene Wilder, even the death-dodger Fidel Castro. I am going to stop now, but how the fuck did Bruce Forsyth make it out alive, and was he involved somehow?
2017     
In 2017 Gemma Collins fell down a hole.
2018
This exercise really should get easier the closer we get to present day, but when I think back to last year in music I have only one image in my mind. That image is Bez and Jarvis Cocker competing against one another on a celebrity special of Bargain Hunt. You know the specific part of the show I'm imagining, I'm sure – it's the part when Bez is being disqualified.
Insider Trading was the charge, and Bez copped it. He'd planted his own girlfriend in the auction room to bid on his own biscuit tin, to drive its price up and win the show. It's unclear how Bez got caught, but I'm at least 85 percent sure that it would have been because he was seen giving a double thumbs up to his lady as soon as the gavel went down, shouting "we'll definitely get a Chinese on the way home tonight". Hey, the hustle is real.
2019
Us reaching the end of this article together and awake feels likes a metaphor for us reaching the end of the 2010s together and alive. The fact is it's been an often unremarkable mess (the decade, I mean), and here we are about to flump over the line once again into a new decade. Remember that it might take a year or two to ignite, although 2019 has given us Slowthai holding the severed head of Boris Johnson on our national broadcaster, and we eventually saw grime headlining Glastonbury, like it should have done fifteen years ago. Things will continue to happen in music in the 2020s, but it "needs more oomph".
Free Protomartyr flexi disc with this month's magazine
Subscribers to Loud And Quiet now receive a limited edition flexi disc of a rare track with their copy of the magazine
This month's disc is from Detroit punk band Protomartyr