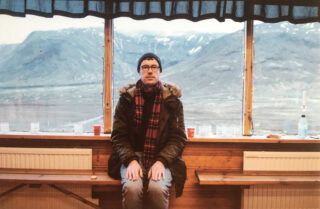 The Loud And Quiet Members Lounge is now open – and you can pay monthly
Please, Stu needs more friends
A year ago, we launched our new membership scheme. After 15 years of giving the magazine away for free, we realised that might not be a sustainable business model (who'd have thought?) – we needed our readers to support our work, and many of you obliged. We're incredibly grateful for that, so thank you very much.
Now, we're taking another step forward and making a few changes to how your Loud And Quiet membership works. First of all, we're now offering monthly as well as annual payments for your magazines, podcasts and more, so you're not tied into anything and can give us a try for as long or short a period as you like. There are essentially three tiers, with some further differences depending on where you are in the world: our digital membership, from as little as £3.99 per month; our full membership, featuring physical magazines and much more, from £5.99 per month; and our all-singing, all-dancing deluxe tier, whose £12.99 a month includes – get this – bowling. Imagine!
To see exactly what you get in each tier and to sign up for the one you fancy, head over here.
But that's not all. We've also created an exclusive, extremely glamorous Members Lounge, in which you'll find all the benefits of your L&Q membership neatly waiting for you, all in one place. This includes our member-only podcasts, playlists, expert guides to the back catalogues of some of our (and soon to be your) favourite artists, digital editions of the magazine, discount codes for our month Drift Record Shop collection, archive content from magazines past, and much more.
All this could be yours if you become a Loud And Quiet member today. You should probably give it a try.