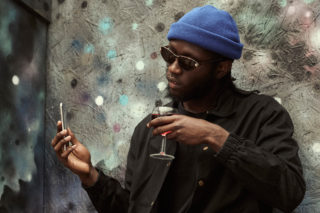 Denzel Himself – an artist on the invisible frequencies of experiential hardcore
The former film student has hyped-up senses, and a firm grasp of his artistic destiny
As he courteously orders his spiced chai latte, it's hard for me to square the young man sitting in front of me with the Denzel Himself in the video for the 22-year-old's latest single, 'Bangin''. In it, he staggers around a nameless, indistinct suburban green space under drab, grey skies; a single camera tracking him as he forms a mosh pit with himself as the sole occupant. Spitting and rasping, he stares, unblinking, down the lens as though challenging the viewer to disagree with his treatise. But while the visceral persona the former film school student has created for himself is mesmerising to watch, the gentle, thoughtful character with whom I chat is just as engaging, albeit for very different reasons. It's my first encounter with the many dichotomies that come together to make Denzel Himself one of the most genuinely interesting young talents to emerge in the UK this year.
Boldly driven and yet decidedly humble, his self-assuredness is punctuated throughout with moments of shyness. Careful to make sure I will paint him accurately, at first he seems wary of revealing too much – he refuses to be drawn on where, exactly, he comes from, for example – and gives answers that seem considered but a little vague. He pauses frequently and corrects me on the difference between punk and hardcore punk, lest his influences are misrepresented. And as I ask about the inspirations and goals that form the basis of his music he tells me quietly but firmly that he doesn't want to, "over-intellectualise things." Instead, he says, his only modus operandi is to make his music sound cool. Whether bravado or self-deprecation, I sense that there's a plan at play here that is much more complex than a simple desire to sound cool, but, either way, he can safely tick that initial aim off his list.
Employing brutal grime electronics to ensure he has your full attention, Denzel Himself's music reveals an awful lot more when it is given the time it deserves. Gravelly vocal refrains are offset by layers of bright jazz guitars and spindly saxophone lines, serving as a reminder that, without, of course, wishing to over-intellectualise things, we're dealing with an artist who has his head screwed firmly into place. His songs are the product of a wide-ranging love for music that goes deeper than society's expectations of what a young black British male should listen to. He's spoken already about how it feels to be the only black person at a punk gig; now it's his turn to help bring the spirit of that music to people of colour.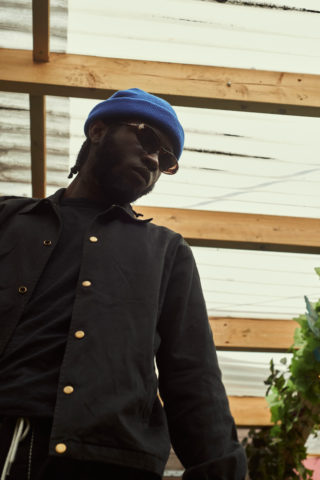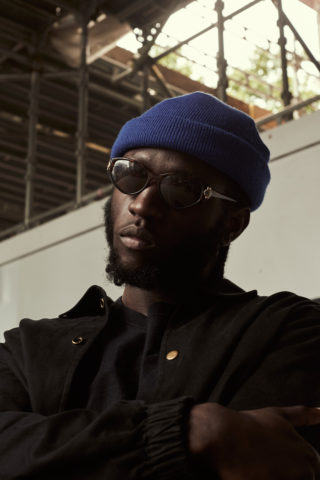 Rather than making straight-up punk, however, Denzel, just like his artistic touchstones Tyler, The Creator and Odd Future, blends that punk ethic to rap and electronics. "I always knew that I would make that kind of music," he says, and yet the incorporation of punk elements isn't simply something that appeals to him from a purely aesthetic perspective. Rather, the pared-back, do-it-yourself tactics found on his debut EP, 'Pleasure', are often employed out of basic necessity. "In terms of me implementing stylistic approaches that I have studied and learned from hardcore punk, that's both a factor of taste and resources. I don't just want to make outright hardcore punk," he firmly states.
Denzel also doesn't want to create in a way that he describes as "lateral". If his art – and he always refers to his work as his art – relies on mere replication, then it is, he says, for all intents and purposes invalid. "There are loads of hardcore punk bands and there are so many influences and inspirations that I have. I find it more interesting to flirt with certain ideas in one piece." He pauses, as though unsure whether or not he should reveal a creative hand that he may want to play in the future. "I have yet to hear a hardcore punk song in, like, a free-jazz time signature. That would be the sort of thing that I would perhaps do, as opposed to just making that kind of record."
Indeed, the breadth of his artistic vision is impressive not only for his relative youth but also the fact that absolutely every element of its vision is executed by Denzel, himself. In a not-so-subtle reference to the creative control he wields, the credits that roll at the end of the video for his debut single, 'Thrasher,' read: "Directed by Denzel Himself / Written by Denzel Himself / Story by Denzel Himself / Screenplay by Denzel Himself." Entirely self-taught, he has relied on his senses to guide him since downloading a copy of the Fruity Loops production suite in his teens. "I don't play any instruments, I just re-play things by ear. So everything that I perform on my songs is just by ear," he says happily. "Usually I can hear a chord progression in my head and I'm really good at cascading the notes. I can see in my head that it's this note, that note, this note, that note that make up the chord and from there I figure it out and play it. But I can't read music or anything like that. Sonically, I can hear it," he smiles. "It's always been easy to me."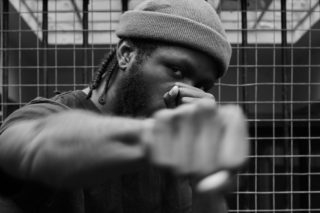 Those ears have taken Denzel quite some distance since his younger self gave up on laptop production out of sheer frustration before returning to give it another go when he was a much more mature 17. Blessed with what he describes as hyped-up senses, Denzel believes he is tuned into things that other people don't always see, feel or hear, and it's this heightened sensitivity to which he attributes the genesis of his art. "I have a very hyperactive and hyper-vigilant brain," he says, and I ask him if it's a blessing or a curse. He stops for a second to disentangle his feelings on his superpowers. "Both! It's more a good thing but it does have its down sides. When creating – or living, in general – I'm quite passive about most things but I notice everything." Again he reminds me of the contrasts in his personality and in his music. "With 'Bangin'', in particular, when I was playing the chords I guess I wanted it to have a sombre and a beautiful mood, but not too sweet. I'm not going to try to intellectualise it but I just thought it sounded cool and I knew it sounded a bit like jazz."
But don't get comfortable, he says, and don't assume that this is a jazz record. Or a hardcore punk record. Or a rap record. "It's jazz out of a typical jazz context, which is what I like to do. That dichotomy is naturally within me," he muses. "I've always been in to something appearing a certain way, but the actual content somewhat contradicting it. So if I'm making a song and it sounds beautiful to me, it could still sound beautiful to me but the drums could be really hard, or the arrangement of the drums could be disruptive or out of context for what would generally be considered smooth or easy listening," he enthuses, before plunging things back down to earth with an ice-cold blast of self-deprecation, his eyes looking to the ground with a shrug. "That's just what I'm into."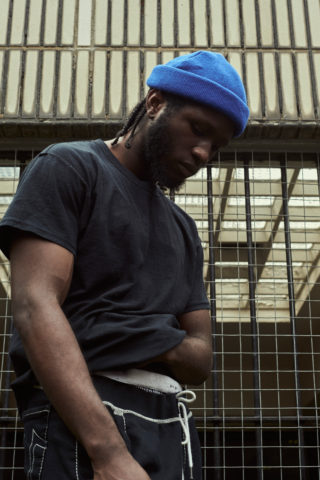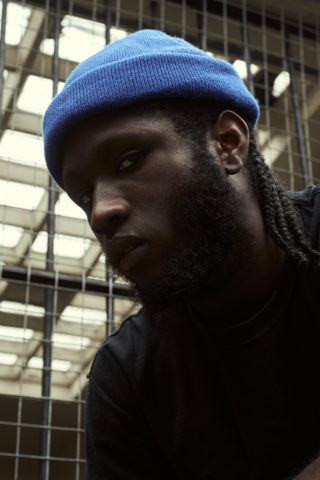 Having released videos accompanying nearly every track he's created in his short career despite an abject lack of resources and budget, Denzel's talents go deeper than music. Again arising out of necessity, taking on the roles of director, screenwriter and lead actor has allowed him to seize the reins in a way that more established artists cannot, ensuring that the end product is accomplished without deviating from his vision. "No representation is better than misrepresentation," he declares. "In regards to my art, I know how I want it to come across and I know how I want it to make people feel. So if I can't get it to be the way I want it in my head I'd much rather not do it." Attending film school in his late teens was all part of the plan to retain 100% creative control. "I studied film because I knew that I wanted to have the ability to have 360 control over my artistic identity. I knew that no one would understand what's in my head as good as me because I am the creator."
Having re-released his 2015 'Pleasure' EP earlier this year, breathing new life into the aforementioned singles, Denzel is keeping his cards close to his chest with regard to a debut full-length, except to say that 'Pleasure' draws a line under the body of work he has put together up until now, allowing him to put it in a box and move on. "That's gone," he says. "I'm 23 soon – a lot of those tracks I made when I was 17, 18. In all senses I've grown so much from that point." He smiles. "I'm always working!"
Beyond that, the future, he says, is very much fluid for now. "The only thing I know is that I'm going to be someone who brings artistic integrity to a much wider audience," he says, keeping his aims reassuringly lofty. "I just want to bring what I love and respect in art – I want to be a poster boy for that and spread it further."
Loud And Quiet needs your help
The COVID-19 crisis has cut off our advertising revenue stream, which is how we've always funded how we promoted new independent artists.
Now we must ask for your help.
If you enjoy our articles, photography and podcasts, please consider becoming a subscribing member. It works out to just £1 per week, to receive our next 6 issues, our 15-year anniversary zine, access to our digital editions, the L&Q brass pin, exclusive playlists, the L&Q bookmark and loads of other extras.