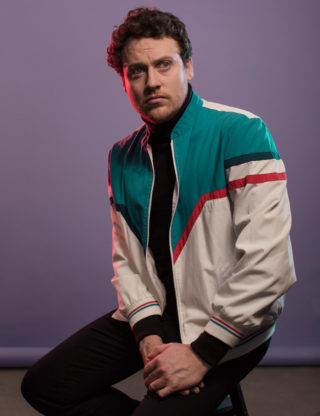 Hustling in Brighton and escaping to Paris, Joe Mount reflects
Metronomy's unconventional appropriation of the popular love song
In November 2008, I travelled to Paris to interview Metronomy for what many probably consider to be issue 1 of Loud And Quiet. We spent most of the day in a television studio that resembled a nightclub named after an element (Fire, or Liquid, or, simply, Element), on the set of Ce soir ou Jamais – a sleek arts programme. Oliver Stone was there. Metronomy performed 'Heart Rate Rapid' on the late-night live broadcast. Stone walked off halfway through the song.
Everything has changed since then. Paris is now home for Joe Mount, who last year became a father for the first time. The group of childhood friends that seemed so entrenched in '08 (Mount, his cousin Oscar Cash and their friend Gabriel Stebbing) lasted just another 6 months when Stebbing announced his departure from the group to concentrate on his own music. The following month, Metronomy became a full band, with Gbenga Adelekan replacing Stebbing on bass guitar and Anna Prior becoming the project's first live drummer. The pound-shop lights glued to black T-shirts were phased out with the semaphore dancing. Metronomy was no longer 3 blokes behind 3 keyboards. It's probably exactly what the group needed before the charm turned in on itself.
In 2008, after years spent shaking off a record deal that produced Metronomy's 2006 debut album 'Pip Paine (Pay the £5000 You Owe)', 'Nights Out' became the group's breakthrough record, universally acclaimed and still, in my mind, Joe Mount's masterpiece. It was the following 'The English Riviera' that would prove to be his biggest hit, though – a meticulously constructed record of electronic AOR, popular enough for the radio and smart enough to make the Mercury Award shortlist in 2011.
In February and March 2014, I travelled first to Brighton on the day of Metronomy's first show in 2 years and then to Kingston-Upon-Thames, a week before the release of the band's fourth album, 'Love Letters'.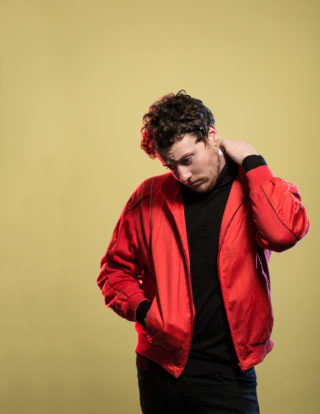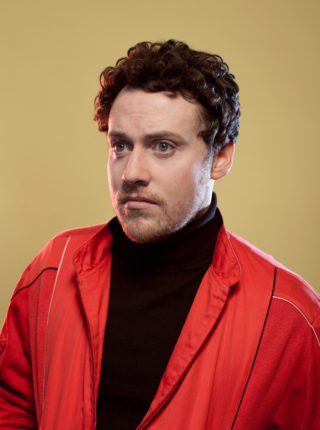 Paris has always been good to Joe Mount, but Brighton put in the hard work first. It's where he went to university and where he is once again based whenever he's in the country. We meet in a café at the end of his street. He tells me he's feeling nervous about the evening's show.
"When I first moved here [from his childhood home in Totnes, Devon] I was much braver. I was really proactive. There was a nightclub they had here – and until I came to Brighton I'd never been to a nightclub – so I got this flyer and was like, 'this is my kind of thing – I should go down there and try to get a DJ gig.' So I went down there at 11pm, when the club opened, to say hello and give them a CDR, and that's pretty brave. And I'd go into Rounder Records [the local, renowned record shop that closed in 2012] and give a CD to the guy who specialised in electronic music. Like, what the fuck is going to happen? You've given a CD to a guy in a record shop! But I was trying to get the name out there, and in the end, in that club [Sabbath], I ended up working on the door for beers and they'd have some pretty good people coming down – people on Skam [Records] and one of the guys from Autechre and Andrew Weatherall – and basically the peak of that was that this club released an EP and my track ('The 3rd', from 'Pip Paine…') was on it, and Andrew Weatherall started his set with my song! I was on the door, but I was allowed to go in to hear my track, and that was the first time I heard my music in a club, and it was Andrew Weatherall playing it."
Mount – like most 18-year-olds do – was stalling for time at Brighton University. He'd bought himself 3 more years to hawk around his music and develop his fledgling solo project while masquerading as student of 'Music and Visual Art', a course title he hesitates to share with me. "The humiliating thing was that I didn't even get on the course," he says. "I got my art teacher to write a grovelling letter and then on the first day I was like, 'okay, this class is full of fucking idiots! Why have I had to go through the humiliation of getting my teacher to harangue the lecturer? Look! There's a guy over there listening to drum'n'bass.' I was surrounded by those kind of people where if you tried to do something genuinely artistic you had the feeling they were sniggering at you."
Mount managed to make 'Pip Paine…' and leave Brighton for London, where he fell in with the right crowd. For a time he slept where he worked, at a recording studio in Milo Cordell's garden. Cordell went on to form The Big Pink, but in 2006 his main concern was Merok Records and releasing singles for Klaxons, Crystal Castles and The Teenagers – "the glory days," says Mount. "It's kind of funny because 'Nights Out' was the record I made in London, when I was trying to be totally up to date with everything, trying to compete with people making music. So, I had the studio at Milo's and Jamie from Klaxons was living there. Milo was putting out Crystal Castles, The Teenagers used to be there, and I, at that point, wasn't cool. Klaxons were getting loads of coverage, The Teenagers were the coolest band in the world, so they were around and that was the last record that I made that was trying to be cool. Since then, when I moved away, suddenly without that focus and competitive surroundings, I felt a lot more comfortable doing what took my fancy. I mean, I want to be relevant, but it's been nice to leave London and not know what's going on, and realise there's a world outside of that. But if you want to make music, or do anything, move to London to get started. That's where the competition is and where you'll be spurred on to do stuff.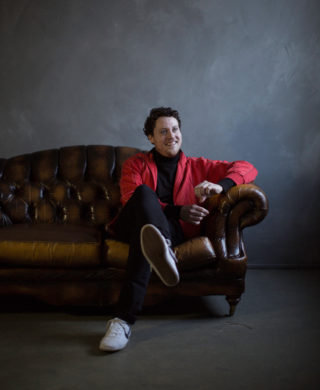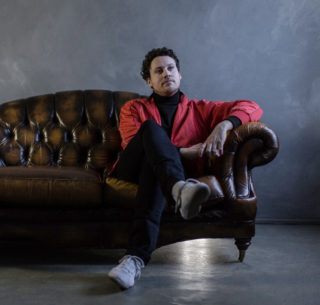 "I get the willies a bit if I go to London now, because it changes so quickly – if you live there you know exactly if it's acceptable to go to, say, [Shoreditch bar] Jaguar Shoes: sometimes it is and sometimes it's not. And now I have no idea. That's kind of refreshing but it also gives me the willies to not know what's going on. As soon as you step out of that it's pretty intimidating."
I understand where Joe is coming from, but it's not as if he's moved to the remote countryside, or even to a smaller town within the UK – he's an Englishman in Paris. It's a beautiful city, but one that torments the outsider with twisted glee, where you'll cause more offence by attempting to speak the language than not. Musicians are so often solitary creatures, though, and as Mount reassures: "I'm not out trying to make friends or trying to get a job in a French shop."
Metronomy are popular in France, to the same extent that they are here in the UK, by Mount's reckoning. "But in France they don't think that I spend a lot of time there," he says, "so if people see me it's a bit of a novelty. If I go and do something like sit on a bench on my own in the middle of Paris there's a pretty high chance that someone might recognise me and think that it looks pathetic, and that in a way has made me feel a bit self-conscious. Now I've got my baby, it's fine; I can walk around. But there's a few people in Paris, like Jarvis Cocker, who I think has a similar existence there. I know him now. I see him on the Eurostar and once I was getting off and going straight to a party and he arrived at the party a few minutes later."
Followed by Pete Doherty.
Joe frowns. "My impression of the P-Doe – ha! do people call him that or have I just come up with a really good name for him? – is that he lives in Belleville [a suitably hip area of the city] or somewhere. Where I live, it's a bit old for me. People are on their second child."
I ask Joe if it was a bummer when Stebbing told him he was leaving the band. For all the to and fro about whether Metronomy are a group or a solo project (something that is still going on today, with Mount no closer to an definitive answer himself), they seemed so tight as trio of old friends in 2008.
"He's a bummer!" says Mount with mock petulance. "I knew the day would come, because he's a musician and a songwriter, so I knew he'd want to do his own thing, and he was only doing my thing as a favour to me, and then it got picked up so it became a way to make a bit of money. But when he told me it was sad, because I never wanted to be in a band with lineup changes, but I guess you can't help that. So me and Oscar thought instead of fumbling on and getting in someone else, it'd be a much more confident, proactive move to scrap the way of doing things and do something new. The most annoying thing was that we had such a short amount of time to sort it all out, but we'd already felt that the three of us standing there with keyboards wasn't going to cut it for much longer."
Stebbing went on to form easy listening band Your Twenties, and later the solo project Night Works; Mount moved to Paris and made 'The English Riviera'.
If 'Nights Out' had been his attempt at cool, his follow up was him buffeting again the preconceived notion that he was a fad. He tells me: "There are a lot of people who are quite cynical in England, and I'm one of these people, and if you make music like I do… I get preoccupied sometimes thinking that people have misunderstood me, and that they don't think I have any inherent skill in what I do – a 'bedroom producer', anyone can do that. I've always felt offended by the idea that there's nothing in what I do that's unique or special. That's never been the general opinion, but when I was making 'The English Riviera', part of me was trying to show people that I could make a really good sounding record and a record that could connect with people in a bigger way than 'Nights Out'. Obviously it would be horrible for that to be the idea behind making the record, but all I mean is that the kind of success that that record had, I always imagined that would happen with 'Nights Out' and with 'Pip Paine…'."
Mount says that while 'The English Riviera''s recognition from the Mercury Prize in 2011 was welcome, he'd expected both of his preceding albums to win the award in their respective years. Oscar Cash was certain 'The English Riviera' would win once it had made the shortlist; Joe says he knew it would go to PJ Harvey.
I read him highlights from an email I'd been forwarded by his Press Officer from BBC Radio 6 Music DJ Marc Riley. In it, Riley declares his love and respect for Mount by mapping out Metronomy's career so far with all the enthusiasm of a fan's first mega crush.
'From the first album – and in particular 'Trick or Treatz' – Joe's natural pop genius was apparent. In Pip Paine he made one of the greatest ever wonky bedroom albums. A bedroom album that makes sitting still impossible… 'Nights Out' was like nothing else. In literary terms – if 'Pip Paine…' was Joe's first well received short story then 'Nights Out' was his extraordinary first novel. Full of hit records that would have been hit records if only radio stations didn't have cloth ears. 'Heartbreaker' is one of the greatest pop songs of all time… 'The English Riviera' is Joe's blockbuster. It's the perfect modern pop record. When people hear 'The Look' in years to come they'll know exactly what they were doing when they heard it first… Joe is the most talented pop music writer of his generation. I think each of his albums are joined only by one thing…his genius. I honestly think Joe is a genius… It's already Joseph Mount 1 – everybody else 0.'
Joe laughs, but not as awkwardly as I feared he would. I suspect he might agree with the sentiment, if not the hyperbole. But where does this leave 'Love Letters'?
"In the scheme of the other records, this one is me trying to distil what makes a song down to its purest form. It's more minimal and lyrically I'm getting more comfortable with lyrics and I'm beginning to see the value of them and the fun you can have with them. I think some people who liked 'Nights Out' might have liked the last record but maybe they thought it was a concession to the mainstream. With each record I'm trying to build up this knowledge that can inform the next record."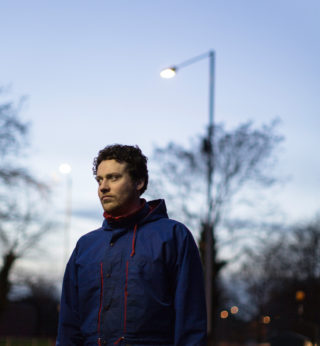 Joe Mount is a chatty guy, and I easily digress, so in Brighton we run out of time. Joe had told me that he was nervous to be playing "a few new songs". They end up playing everything from 'Love Letters', save for one track. It was an impressive first show in two years, with the hits reminding everyone exactly why they fell in love with Metronomy whenever they did. 'Heartbreaker' sounds like it might actually be the best pop song of all time. 'Side Two' from 'Nights Out', and 'Black Eye/Burnt Thumb' from 'Pip Paine…' declare that the group still revels in the skewed as much as the straight-up pop of 'The Bay' and 'The Look'.
The pound-shop lights would look strange now, Gbenga Adelekan and Anna Prior missed if it were anyone else up there. Michael Lovett has been added to the live group as well – a man also known as NZCA/Lines and the brother of Gabriel Stebbing. The five of them wear impeccable matching burgundy suits, by London tailors Beggars Run. "So much of personality is carried through clothes," Mount told me in Brighton. "It's nice to have a uniform to make everyone equal." He likens it to a school uniform, and notes that it unifies the group, making them an inclusive band, not Joseph Mount and bunch of other musicians.
Five weeks after Brighton, I meet Joe in Kingston-Upon-Thames where Metronomy are playing two shows in the evening, for all ages at 6pm and for +18s afterwards. 'Love Letters' is out in a week, which means that a majority of its reviews have already been published. Joe has read them all. He tells me that 'retro futurist' is a term that keeps coming up, incorrectly, as far as he's concerned. A French journalist first came up with it in relation to how 'Love Letters' takes Mount's electronics and adds elements of Motown in favour of 'The English Riviera''s nods to Fleetwood Mac and yacht rock. "To which I replied, 'no, if anything it's retro present-ist,'" says Mount. "It's not that crazy."
"I've been trying so fucking hard to control the image," he says as we sit on the Thames bank. "Since I last saw you it's been a battle. Like, if you reach this point, it's like, 'right, now I've got no excuses, I've been in the game long enough to know that when someone tells me something has to happen that, no, it doesn't. I've been trying to be a lot more dogged at approving stuff and if we're not happy saying we're not happy. The suits have helped with that, because last night me and Oscar were doing this radio session at half 10 and these radio stations, I don't know why, but they always want to film you now. Like, what the fuck, you're the radio, what's happened? But last night I realised that our suits had gone back to the hotel, and I was like, 'I'm really sorry, but the suits have gone; it's our fault but you can't film it', and they were like, 'oh, really?', and there's the camera man there, and I was like, 'no, sorry', and I've never done that before. But it makes you realise that of course you can say that. If they have the hump it's only because they're trying to broaden their social network bullshit. It's not the end of the world."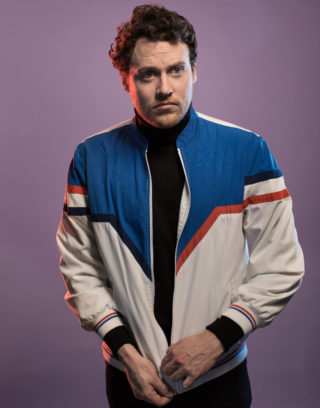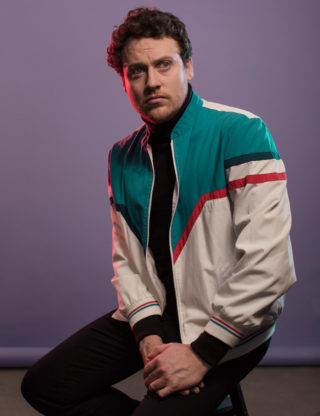 Joe has also spent the last 5 weeks giving interviews, and has found that most people want to discuss one thing – how 'Love Letters' was recorded (analogue rather than with computers). In Brighton he'd told me that he'd done so to make it an album completely produced in the studio, and because for a lot of people his age computers are still cheating. It had been the plan for 'The English Riviera' but he'd ended up finishing a lot off in the mixing room, as he had when recording at home. "The whole way it was recorded is very important to how the record sounds, but it's not necessarily something I care enough about to make a big deal about," he says in Kingston. "But if people want to talk about it, that's fine with me."
I want to talk about how melancholic 'Love Letters' is, at a time when I imagine Joe, a new father, to be at his most fulfilled. The title track thumps four-to-the-floor, preachy, joyous Tamla Motown and 'Month of Sundays' recalls sun-pissed Arthur Lee & Love, but even on these more upbeat spots Mount's vocals quiver as if there's something in his eye. The snake-charming organ of 'Monstrous' recreates that ominous feeling of video games in the dark; 'The Most Immaculate Haircut' (a slow waltz about Connan Mockasin's hair, and originally intended as a Mount/Mockasin duet) feels all the more obsessive for its muted middle section scored by crickets and a swimming pool; the opening track is called 'The Upsetter'. But, then, Metronomy's music has always carried with it an underlying discontent and ennui. For 'Nights Out', Mount was sleeping at the studio because he'd recently split up with his girlfriend. 'The English Riviera' was largely misunderstood as a love letter of its own, to Mount's childhood home on the Devon coast, when, really, it was the work of a man trying to reimagine where he grew up as somewhere far more interesting.
"Listen to ['Love Letters'] at the height of summer and you'll have a different view of it," says Mount. "The last record that I really got into was the Kendrick Lamar album, and the feel of that record is quite sombre and intense and murky, but if you listen to it on a beautiful day it sounds amazing and very different. But I think the feel of melancholy is actually quite nice. It's not depression, it's whimsical and it's quite an easy emotion for everyone to relate to.
"Of course bits of the record are autobiographical," he says, "but the bits that you probably think are sad bits, that's like taking an idea and running with it. 'Never Wanted' is pretty based in reality; the rest are based on ideas and feelings. If you take the experience of being away from a girlfriend or a loved one, travelling around, which is basically what you do in a band, you decide that instead of writing a song about some wicked after party in Brazil that there's more material in the sadder stuff. Just ask LMFAO… although they did do pretty well from the good times. But you take the more meaty stuff and run with it."
'Love Letters' has a theme (essentially homesickness) rather than a concept that competes with 'The English Riviera' and 'Nights Out'. "When I started to make the record I decided that I didn't want the same thing as before, where you end up getting distracted talking about Devon," says Mount. "I enjoy talking about Devon, but it shifted the focus too much. I knew that I wanted a theme of travelling and feeling dislocated from friends and family, but I didn't want to write a concept record about touring.
"Part of my shtick is to try and keep albums relevant and important, because that's the reason I got into music and albums. I find it very lazy when people say that the album is dead as a format, because, well, you're not making or listening to good enough albums then. There's something that you can do in a 45-minute/hour long record that you can only do in that format. I feel like it's important to do something within that space of time, and if what you choose to do is bung a collection of songs together without any context, it could just be on shuffle. To keep records relevant and interesting you have to have something – the new Wild Beasts record ['Present Tense'] has a production and sound and atmosphere that gives it the purpose of being a record, where if you listen to a pop record that has several producers involved, it won't have that."
Joe grew up in a literary household, where his father was a writer and his sister was good with words also. In spite of that, and to some degree because of it, writing lyrics was always his chore. Only one track on 'Pip Paine…' ('Trick or Treatz') features vocals, and even then they're swathed in black static. For the following 'Nights Out', Mount was cajoled by his label into writing a few more songs with words. By 'The English Riviera', though, there wasn't a single twisted instrumental to be seen, and there's just the one ('Boy Racer') on 'Love Letters'. "The one thing I really wanted to do [on this record] was write lyrics where attention had been paid to them," says Mount. For a while he says he considered collaborating with a Van Dyke Parks figure (the 1960s composer and singer-songwriters who's worked with Brian Wilson, Rufus Wainwright and Grizzly Bear), "to try to get someone who had this confidence with writing, so I could feel comfortable singing someone else's words." But I find it hard to believe that Joe would be able to relinquish such a large part of a Metronomy album to someone else.
"After 'The English Riviera' there were some songs that I thought had good lyrics and some that I thought had bad lyrics," he says, "and the ones that were bad, it was only because I hadn't tried hard enough. A song like 'The Bay' could have had more going on. When I was writing that song, I was thinking of things that were more interesting than how it ended up being. I realised that I'd been dumbing myself down a bit."
The Van Dyke Parks idea, Mount insists, is still good for Metronomy's next record. And working with a producer. That I find even more unbelievable, and when I ask him why now he laughs, "Because I've run out of ideas."
"No, it's because there were a number of things that have made me make the different records I've made, like little self-satisfying achievements like using a studio and then making an album onto tape, and I feel like whatever it was that I wanted to prove to myself, or Mojo magazine, I've done. Whatever that was, I feel really happy that on my own steam I've got to four albums and none of them have been shit – they've all been interesting for different reasons. I've achieved something now and whatever happens on the next record there will be a load taken off because people will be interested. And also it's crazy to think that other people can't enhance what you do.
"Unless I'm totally wrong, I think this one is going to do better than the last one," he ventures. "For me, that's perfect and sums up how crazy careers in music can be, because this one has a lot in common with 'Pip Paine…' and if this record is the one that goes furthest it'll give me faith in what's still possible in music. It's my 'In Utero', and everyone knows that 'In Utero' is better than 'Nevermind'."
Free Protomartyr flexi disc with this month's magazine
Subscribers to Loud And Quiet now receive a limited edition flexi disc of a rare track with their copy of the magazine
This month's disc is from Detroit punk band Protomartyr