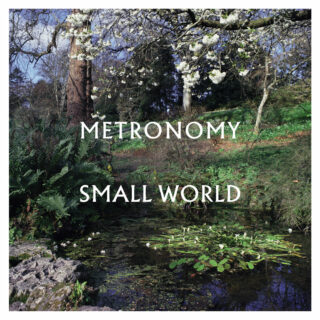 Metronomy have been a part of the landscape for a generation now. The world has changed immeasurably since debut album Pip Paine (Pay the £5000 You Owe) first slithered quietly onto MySpace and LimeWire (I don't know what those are, an old person told me to mention them), but, at least since breakthrough record The English Riviera Metronomy haven't changed all that much; now, Joe Mount readies Small World, Metronomy album number seven, whilst continuing to refine his nostalgic and off-kilter brand of indie-pop. 
Small World is inhabited by earworms, a sepia-tinged record that recalls loves and summers past. The analogue synths of 'Good To Be Back' glow with a golden warmth, and the languid guitars of 'Hold Me Tonight' echo like waves eternally crashing to the shore. If these descriptions seem clichéd, it's because those are the feelings that Mount tries and succeeds eerily well in stirring within the beholder – he lists memories of his parents' music on long summer drives as a primary influence, and it really shows in each sun-kissed bar. 
Fittingly, the most joy on Small World is found in its microscopic details, the moments with a precise curatorial touch leaving the best taste in the mouth. 'I Lost My Mind' sees a very '70s soundscape fade-out transition seamlessly into a meandering piano solo, whilst 'I Have Seen Enough' ushers the album out to the technicolour glow of a Hammond organ. Once again, Joe Mount has made a good little album here.