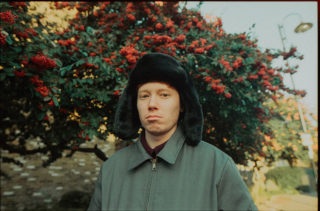 King Krule – a different man
An enthusiastic new father who relocated from the city that's defined him Archy Marshall is traversing a new life, but some passions will never change
On a bright Sunday afternoon, Crystal Palace Park provides a pretty comprehensive cross section of life in south east London. Young families, dog walkers, joggers, elderly couples, teenage skaters, party casualties: they're all here, mingling beneath the clear blue sky, as brilliant sunshine medicates the harsh January chill.
Strolling south for today's photo shoot, past the towering BBC transmitter and between two terracotta-pink sphinxes, Archy Marshall is in his element, sharing information on the area over the squawk of stray parakeets. "This would have been inside the original palace," he explains in his gruff drawl, gesturing to the stone steps beneath our feet. "And the plinths over there would have supported the palace's columns." To the north of us, by the park entrance, is a compact museum, which the 25-year-old earlier praised as "low key". To the east is the Concert Bowl, where Archy's mother once saw Ian Dury and the Blockheads play, back in the early '80s.
We push on towards the athletics stadium and the sprawling, brutalist complex that make up the National Sports Centre, past amusingly incongruous beach volleyball courts and a miniature racing track currently occupied by one man furiously revving his radio-controlled car. Archy laughs as he recalls the displeasure of regulars, when he would turn up at the same track with his toy car as a child. He reminisces too of breaking into the gated tunnels of Crystal Palace subway as a teenager, and of his disappointment when it was subsequently opened to the public as a tourist attraction.
Everywhere we go today seems to strike a cord with Archy, having had close friends here when he was 15. Indeed, he's actively seeking memories out, persuading us to take detours to former haunts. Disappointingly, the Collector's Market is closed today, but the Royal Albert is open and Archy subtly manoeuvres us away from the busy, soulless gastro pub we've booked a table at, to conduct our interview there.
It's a strange place, half-empty and seemingly only semi-refurbished, with the more recent additions of polished, pine-style flooring and faux-leather chairs clashing horribly with the pub's original dark wood features. "It's a long time since I've been round here, actually, so it brings back quite a lot [of memories]," he says, settling down to a coke. "Those were really important moments in my life," he adds with – what transpires to be – quite rare transparency. "It's a really influential age."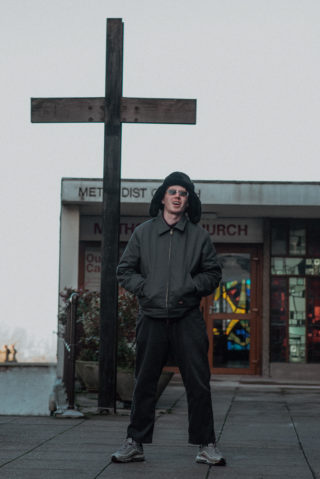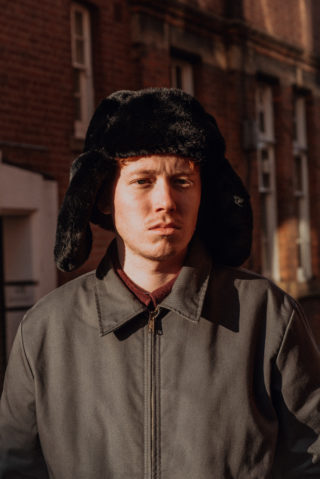 For Archy, the age of 15 proved far more pivotal than it is for most. Having started writing songs four years previously, 2010 was the year he released his first collection under the pseudonym Zoo Kid, conjuring a unique musical universe that was as in thrall to Chet Baker, Fela Kuti, and Django Reinhardt as it was The Ruts and Fugazi. Listening to the coruscating guitar line and fantastically gnarled vocals on skeletal single 'Out Getting Ribs', you could have been forgiven for assuming Archy was twice his actual age. It was only the accompanying video that gave the game away, depicting a fresh-faced teenager with a shock of red hair cut into an Elvis Costello quiff.
Less than 12 months later, his debut EP as King Krule arrived via True Panther Sounds, launching a wave of press interest that has scarcely subsided since. In the intervening years, Archy has received glowing reviews for all three of his studio albums and has inspired an array of thoughtful, journalistic profiles. Despite this, he hasn't yet warmed to the scrutiny; a fact I discover when we finally sit down to discuss his forthcoming fourth LP – his third as King Krule – Man Alive!.
It's remarkable, really, the shift in mood that occurs the moment I set my dictaphone down on the table. It's like watching a wall come down between us, with the hitherto curious and open Archy suddenly avoiding all eye contact, blankly muttering "I don't know" to enquiries, and leaving pointed silences at the end of the answers he does give. After 50 minutes or so of trying to engage him in a flowing conversation, I can't stop myself blurting out, "You don't enjoy interviews, do you Archy?" to which he bats back without hesitation, "No. I don't trust you guys. Not you [personally], but…" Still, at least he turned up to do this interview, which is more luck than Q had when it came to the feature they had organised to promote his last LP, 2017's Mercury-nominated collection The Ooz.
I wonder if this wariness is a consequence of being misrepresented previously in the press. "To be honest, I've had it pretty good," he concedes. "But [there's] still stuff that pisses me off. Sometimes it's the delivery of words that can change everything. When you read it back, it's like, 'Ugh, you dickhead, man.' Especially when you read it back yourself, you're like, 'Ugh, I'm cringey as hell.' I used to not really care, and I never read [my interviews] anyway, but I think it's because I've got this extra something to protect now."
That extra something is Marina, his daughter with photographer Charlotte Patmore. Born on March 14th 2019, she has irrevocably altered Archy's life for the better, to the extent that he admits he's having to monitor how much he speaks about her, such is the temptation to overshare. He laughs recalling how he deliberately bought a new phone with an empty memory before her birth, and has already amassed over 10,000 photos in 10 months. "I never used to really take that many photos, and when I did it was of random shit. But now you look [at my camera roll] and it's this little chubby face on the whole thing."
Fatherhood is one of the few subjects that causes Archy to become truly animated today, and when I mention I have an 18-month-old myself, he really opens up. "She's already got such a big interest in the guitar," he smiles. "I'll play it and she'll come over from the other side of the room and grab it. And she's got good at strumming, and clapping. She's got rhythm. I guess, when you're around these things you pick up on them whether you like it or not."
In Archy's experience, parenting is easier than all the people "scaremongering" would have you believe. "I just knew, because I've got a lot of love inside me, that that love would prevail," he says matter-of-factly. "It's about setting a human up with an understanding of the world, and as long as they've got the right spirit that's fine. I just want her to be happy and have a good personality, and be clear about the beauty in the world… I think deep down, I always wanted to have kids because I wanted to be proud of something like that. And I've spent a lot of my life not really around family, and not really being the best at appreciating family. Now I can understand it."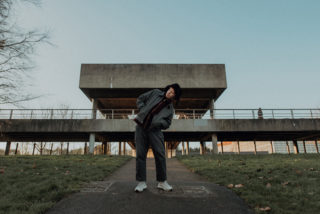 Archy's childhood was more eventful than most. He and his older brother Jack were raised in South London, dividing their time between their mother's house in East Dulwich and their father's flat in Peckham. Encouraged by their set-designer parents, both brothers excelled in art before Archy switched his attentions to guitar and won a place at Croydon's BRIT School. A troubled teen up to that point – prone to crippling insomnia, depression and playing truant from school – music provided him with some much-needed focus, and a new set of friends based all over London. He remembers the freedom that provided, fondly.
"We were going round exploring other people's neck of the woods, which was something that I don't think a lot of kids from round here got at the time. I remember someone telling me that at their school there were kids who had never gone to north London. It wasn't even that they hadn't left the country: they'd never even gone north of the river."
London has always loomed over Archy's output as King Krule, a recurring character that's at once oppressive and reassuringly familiar. It's there in his Estuary English enunciation, in the recollections of being hassled by the Metropolitan police that make up the verses of 'Easy Easy', in the suffocating streets of Bermondsey that play host to 'Biscuit Town'. The grime, the grind, the beauty: it's all so inextricable from Archy's ouevre that it feels almost absurd to imagine him anywhere else. And yet, for the last 12 months he's actually been based in St. Helens, near Wigan, having moved up there to raise Marina near Charlotte's family.
He's initially quite cagey when I ask how he's settling in up in Merseyside. "It's got good and bad things," he says noncommittally, staring at the table. "I don't know anyone up there really, apart from Charlotte's family and some people. It's different, but it's been perfect for the task at hand."
It must be a big change, I persevere. What are the specific benefits he's enjoyed since the move? "I enjoy the pace of life outside of London. I enjoy the air and the landscape." Relaxing a little, he continues: "I've matured over the past year in conversation and appreciation and humanity, and maybe it's down to [the fact] there's less boundaries and less walls in front of people up there. A lot of people are really open to converse, or are just naturally a lot more vocal. But I don't think if you escape London you escape pretentiousness – I think everyone's pretentious in their own right."
For Archy, a change of scenery was long overdue. "London is just the place I've been for 24 years," he shrugs. "You get bored of anywhere, really." But he's spoken previously of the malaise he fell into there, exacerbated by drink and depression. He tackles this claustrophobia head-on on Man Alive!, in the slack-jawed blues of 'Stoned Again', and 'Comet Face''s examination of suburban violence. Along with the opening 'Cellular', these tracks, share more in common with The Fall than anything else Archy has done yet.
Then there's the soporific lead single '(Don't Let The Dragon) Draag On', which features Archy's drawl sinking to subterranean depths, layered and distorted over woozy guitar noodling and shimmering waves of cymbals. It's accompanied by a startling, self-directed video depicting the singer lip-syncing, bloodied and bruised, the camera gradually zooming out to reveal him being burned at the stake.
"The song's set in the darkness of the bedroom – a glint of light through the blinds," Archy explains when asked to elaborate on the concept behind the black and white visual. "When I wrote it, that's the location I was in. It's about eternal illness or struggle, but I think the video represents that in an extroverted way – it's melodrama." He cites the French-Czechoslovakian sci-fi animation La Planète Sauvage as a big influence, alongside Adventure Time, from which the track's playful title is taken. Future single 'Alone, Omen 3' is a film reference too, inspired by the time Archy watched the titular – and increasingly ludicrous – trilogy in consecutive nights. He laughs today, remembering the plot of the final film, which features the now 32-year-old antichrist-turned-businessman attempting to run for US president.
Cinema is a huge passion for Archy, to the extent that he still runs a bi-weekly underground film club in London, even if it's definitely more difficult nowadays for him to attend. He did, however, make last week's screening of French language animation Belleville Rendez-Vous, one of the few silver linings of being kept in London for promotional activities.
It's not just art house movies that fire his imagination. "The most recent films that I've watched have been B movies," he says, suddenly becoming enthused. "I love cheap cinema that's on really late at night. Like on London Live. That's my biggest love really. Because it's just brilliant. It's brilliant to see how terrible it can be, but then how they've got it together to make it quite cool. I mean, I could talk about cinema for a very long time…"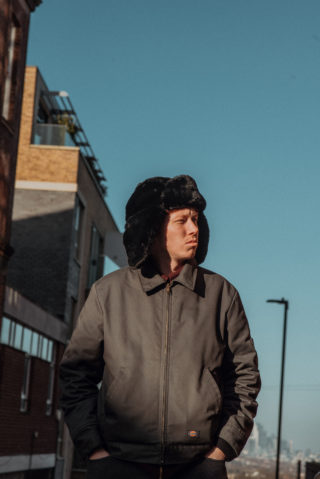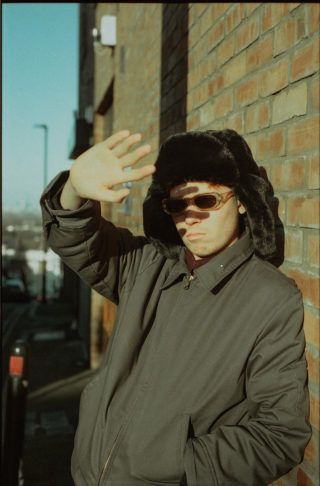 There's always been an air of take-it-or-leave-it to Archy, who delivered his new album to his record label fully formed, for them to either release it as is, or not. Man Alive! is being billed more as "a collection of snapshots and stories" than a thought-through album, and in terms of its convoluted gestation that makes sense. Begun prior to Charlotte's pregnancy, at Nunhead's Shrunken Head Studios with The Ooz's producer Dilip Harris, the album was finally completed at EVE Studios in Stockport, six months after Marina's birth. In terms of its content however, Man Alive! is every bit as cohesive and immersive as its predecessors, its twilight, jazz-indebted textures accentuated by the fluid riffing of Argentinian saxophonist Ignacio "Galgo" Salvadores.
When I ask Archy about his listening habits during the period, he's initially evasive, explaining, "I'm a bit protective over some of the things I listen to, because I don't want other people to listen to them. I don't know… it's just about… something that means a lot to me." Begrudgingly he then cites Daniel Johnston, Canadian post-punk band Daddy's Hands and Brazilian music in general, but specifically bossa nova pioneer João Gilberto.
Suddenly, he elaborates further. "I listened to a lot more of The Beatles. As a teenager, it was like, 'Yeah, fuck The Beatles', but I really like them now. 'A Day In The Life', 'Yesterday', 'Blackbird': the songwriting is what got me. Because as a musician I have this love of composition. And being up north I'd listen to music differently. Like, when Charlotte was driving, we'd be listening to music and there'd be visual stimulation. So it was nice to put on some Astral Weeks at sunset."
You can absolutely hear this visual influence in the shimmering atmospherics of 'Energy Fleets' and 'Please Complete Thee', which are mood pieces as much as they are songs. And Archy's lyrical approach throughout is similarly evocative, serving up a succession of vivid vignettes of London life: "Chemtrails poke holes through commuters," on 'Theme For The Cross', while on 'Stoned Again' he talks of being "back in the park with the middle class yobs, trying to get lucky."
Being studies of human behaviour, the songs are innately political, though Archy is careful to leave judgements to the listener. Only 'Theme For The Cross' stands apart in that respect, referencing the "Men that drowned holding on their daughters," adding, "We aren't allowed refuge from the horrors." It's a heart-breaking if all too familiar image, and it leads me to observe that post becoming a parent, I now find current affairs doubly terrifying. "Yeah," Archy agrees, adding with a laugh, "as soon as you have a child it's like, 'Oh shit, now I've got to start caring about things.'"
I wonder how else becoming a father has changed him, specifically in terms of his attitude towards his career, especially now he has the added pressure of financial dependents. "I mean, I made a lot of jokes about how I'm going to sell out," he sniggers. As someone who has doubtless turned down more opportunities than he's ever taken, I wonder what would constitute "selling out" for him? "Anything," he semi-jokes. "Lots of things. Pretty much half of what everyone else does. I've just got a problem with the idea of what people think I am sometimes. Or what people think musicians – or whatever you want to call my role in society – are. They think [this role] can be a bit more malleable, and that if they're offering the right money you can do this and that."
A mercenary, Archy most definitely isn't. This authenticity is one of many reasons he's arguably become one of the century's most influential young artists, paving the way for up-and-comers like Rex Orange County and Nilüfer Yanya, and winning the admiration of the great and good of the music industry, including Frank Ocean, Tyler, The Creator and Beyoncé. Aside from possessing a prodigious talent, it's always been his restless drive and innate curiosity that make Archy such a fascinating prospect, and a decade into his career he still isn't taking either attribute for granted.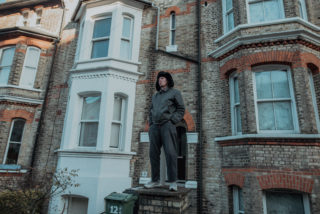 "I think I'm lucky because there's a desire in me," he reflects modestly. "I was first and foremost really into drawing and art, so I always drew. I had a desire to become a guitarist, so I started to play. I had a desire as I got older to become a poet, so I started to write. I had a desire to understand humanity so I got into sociology. I had a desire to know who else had walked the same kind of paths, so I got into history. I've been lucky, because I've got a desire to do those things.
"And I'm proud of the work I've done. My first record came out 10 years ago, and I think the [musical] landscape when I started out was a lot different to how it is now." I ask him to elaborate on what he thinks those changes are, and he looks uncomfortable again. "I think a lot of people didn't play guitar the same way. I was lucky back then because there was less of a surplus [of music], so I was able to pierce through really easily. I was pretty young, and the landscape was a bit boring back then, but it's a bit more interesting now."
Having spent his entire career being defined by his age, it's not especially surprising that Archy is keen to move away from the tired perception of him as a precocious talent. "I want to mature, and make more and better music. But there's only so much you can do and say, you know? Unless you're physically going to make a change or something. I like characters and I like stories so I'm really lucky to be in a position where I can create my character and my story. The way I'm maturing, I'm liking, and I have a vision of sticking around for a bit."
He continues with a smirk: "Though when I reach 30 I kind of just want to skip everything and go straight to 50. I mean, there's nothing wrong with 30. The thing is the shape of the numbers. I don't like 4s, I don't like 3s that much, and that means I've got to spend 10 years with a 3 next to my name, or a 4 next to my name. I want a 5 next to my name. I'm going to try and go into hiding at 30 and not come out for 20 years, maybe. Then you'll see me running for president of America."
We're not being funny...
… but can you become a member please?
It's actually excellent value, and will help us continue to promote new independent artists and labels.
Sign up and you'll receive our physical magazines delivered to your door, our digital editions, exclusive podcasts and playlists and an actual bookmark, as if printing a magazine in 2021 wasn't old fashioned enough.
6-month and full year memberships are available now. Fancy it?