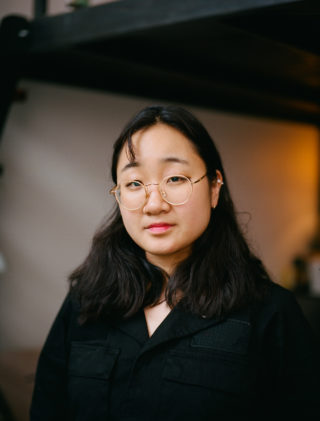 Yaeji – A visual artist and house musician finally finds a home in New York City 
From Seoul to Atlanta, Kathy Yaeji Lee led a nomadic upbringing. Now, the visual artist and producer has built her own community...
I met Yaeji at her Bushwick studio on a rainy day in May. The weather was thoroughly grey, but the space that Yaeji dedicates to her visual art was bathed in a soft yellow light. It poured for most of the day, but she left the door open for the duration of my visit to let the cool air and the sound of it drift in.
Yaeji – Kathy Yaeji Lee, but really just Yaeji – is a rising New York-based DJ whose hypnotic house-inflected tunes have found their way around the globe in the past year. You may have heard her remix of Drake's 'More Life' highlight 'Passionfruit', which made the rounds through the Web recently to positive reviews. When she spoke with me, she was preparing to play her first Boiler Room set on the heels of her self-titled new EP. Released by GODMODE, it's a promising collection of five diverse, engaging songs. Highlights include 'New York 93', a meditative and surreal take on memory, and 'Feel It Out', a thumping dance track that's as infectious as it is playful, and has the singer dancing with pineapples in its video.
From a quick look at Yaeji's studio, however, you wouldn't guess any of that. "I mostly paint here, and try to keep it that way," she explains. "I try to keep music at home."
Before anything, Yaeji gives me a tour of the place, which she shares with four ceramicists and a graffiti painter. Passing over a few unfinished canvases in her corner of the space, she takes care to talk about the work of each of her studio mates, making the case for their art with a genuine enthusiasm. It's a moment that reflects something central about Yaeji's character. She cares deeply about her friends and collaborators; it's an ethic rooted in a longstanding commitment to kinship and community.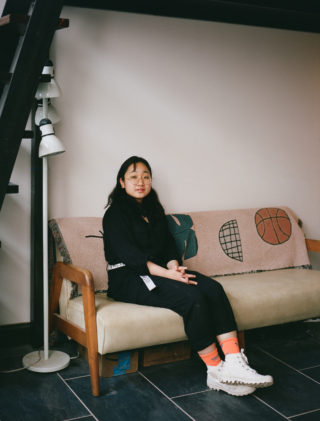 You can trace that value throughout the producer's life. An only child born in Queens, Yaeji moved around frequently during her childhood, first around New York City, then to Atlanta, and then back to Seoul. She attributes this move back to South Korea in part to her parents' concern that she was speaking more and more in English, becoming less Korean. In Seoul she switched between different international schools on an almost yearly basis. As a result, it was often difficult for Yaeji to settle in to any kind of community. "It's really hard to make friends," she reflects, as if the thought has only just occurred to her.
Without a stable local social group, Yaeji turned, like so many of her generation, to the Internet. It comes at no surprise that this led to one of her first encounters with music.
"For a minute I got really into this Korean DIY scene of making your stamps out of erasers and drawing your own stickers and selling them online," she says. "The music associated with it was bossa nova, like jazz music, and certain Korean indie bands at the time." She would visit small storefronts in Seoul where people associated with this culture would sell their stickers and stamps, and this music would be playing at the small pop-up retailers.
The memory is an early example of a connection Yaeji forged with a community that had its own unique musical identity. Still, music wasn't her primary interest yet. In her early years, she thought she would become a visual artist and trained accordingly, eventually enrolling in the Fine Arts program at Carnegie Mellon University in Pittsburgh, Pennsylvania. Though she started out painting, she gradually became more interested in conceptual art. Yaeji considers Pittsburgh to be one of the first places where she could settle in. Four years was a comparatively long time for her to be in one place.
During her sophomore year, she joined Carnegie Mellon's radio station WRCT (88.3 FM, for those of you who should ever find yourself in the Pittsburgh area). This might constitute the most pivotal moment in Yaeji's musical career: WRCT introduced her to the electronic underground. While the scene in Pittsburgh isn't exactly what you'd call thriving, Yaeji found a small, tight-knit community that enabled her to develop her taste and her talent, from early days of DJing on Ableton to eventually producing her own tracks.
"It was a newly discovered love," she says, and it took off like a rocket. Suddenly she was skipping class all the time to stay home and make music. Listening to tracks, she would retroactively unpack the samples and beats, effectively taking a self-taught course in '90s hip-hop and R&B. During this period, she would often try to integrate music with her visual art – during college she worked on a series where she made tracks for visuals and vice versa. Now, she keeps them separate, a division reflected in the stark distinction between home and studio.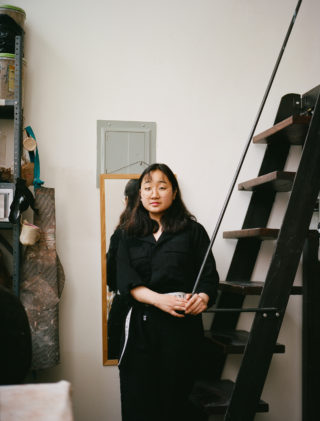 The first song Yaeji ever uploaded to Soundcloud, a house track called 'areyouami', became the moment when she realised that making music was a real, serious possibility for her future. "I showed it to my friend, and he's the one who actually helped me download Ableton and showed me how to use it. He listened to it and cried," she remembers in a solemn tone. "Here's someone I respect so much, who's been teaching me everything, and he's crying."
Armed with more confidence and experience under her belt, Yaeji moved to New York City after her graduation. She speaks about that period with an unbridled enthusiasm. At last, it seems she found the vibrant community of music and culture she'd been searching for. Often, she would approach strangers she kept on seeing at shows just to introduce herself and make friends. "I was just going out every night; just going to shows and saying hi," she says. "I was just genuinely so enthusiastic, every day was mind-blowing to me."
Bright-eyed, she remembers going to Palisades, an iconic DIY venue in Brooklyn and seeing a show in the DWMS series by Purple Tape Pedigree. "That was my first time seeing club music in a live venue." She says there was a rare, beautiful camaraderie at that show – at all the Palisades shows – that she found profoundly inspiring. She was where she needed to be.
Soon, Yaeji was collaborating within the scene, or simply hanging out. She DJ'd about town, produced a mix for Discwoman, a collective dedicated to showcasing women in electronic music, and contributed to a resistance themed compilation, 'Physically Sick', put out by Discwoman and Allergy Season. She hosts an event she calls "Curry in No Hurry," where she makes curry and friends share music they're excited about. All in all, Yaeji has settled in nicely.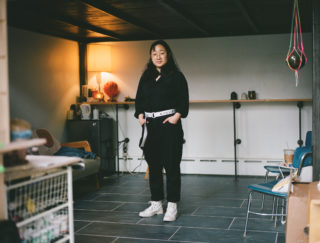 Oddly, you don't always get that sense from her music. Despite her steadfast commitment to the relationships in her life – perhaps because of it – her music can focus on isolation and the sense of being trapped in one's head. 'Noonside' explores the experience of crossing through customs between Korea and the United States, taking you to a liminal non-state. 'New York 93' contrasts the grounding of its title in time and place with the inaccessibility of memory and home.
Yaeji's lyrics, sung in English and Korean, also lend the music a certain opacity. Favouring abstraction over the obvious, she's made a conscious decision to use language she thought few people could understand. "Korean was a way for me to hide what I was actually talking about," she explains. Now, however, she keeps an ongoing notebook filled with words and phrases that she can consider for loops and lyrics on new tracks. "I realised Korean sounds really nice, just texturally. It's almost very percussive, very angular, in a way. And I sing quietly, so it has a nice ASMR texture to it."
Regardless, if Yaeji thought she could hide anything by singing in Korean, she may have miscalculated. "I didn't ever imagine that Korean people would listen to this in Korea!" she says, with genuine surprise. But now, Yaeji is taking off on a global scale.
Looking ahead, she mentions the scene in Seoul in particular, where she lived for the bulk of her formative years. "Korea is in its infancy," she tells me. "It's a very exciting time. I do want to spend a huge chunk of time there if I can, to grow with it."
Ever one to bump members of her musical community, she name checks a few local institutions. Cakeshop, an iconic and influential club, and Contra, its new sister venue, both showcase artists and sounds on the cutting edge; Clique Records, according to Yaeji, is the record store for dance music in Seoul; and Seoul Community Radio, a platform for the burgeoning underground music community that offers great sounds from a wide range of genres. With strong roots in place, there are exciting possibilities on the horizon.
The same, of course, can be said for Yaeji. For now, she's just excited to be out and about, playing shows or attending them, making music or just listening to it with friends. Regardless of what she's doing and when and where she does it, there's no doubt that Yaeji can find and form fertile communities that enable her to flourish. Those communities will surely only widen along with her audience.
We're not being funny...
… but can you become a member please?
It's actually excellent value, and will help us continue to promote new independent artists and labels.
Sign up and you'll receive our physical magazines delivered to your door, our digital editions, exclusive podcasts and playlists and an actual bookmark, as if printing a magazine in 2021 wasn't old fashioned enough.
6-month and full year memberships are available now. Fancy it?