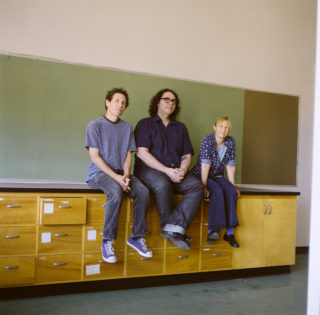 Yo La Tengo, after 28 years in the underground's outfield
Not Fade Away
Back in the day, when they were still a husband and wife duo, Ira Kaplin and Georgia Hubley named themselves Yo La Tengo (Spanish for "I have it", a term that became ingrained into American baseball due to fielding mishaps and collisions caused by language barriers of players not being able to understand one another when shouting for the ball) because they wanted to avoid any English connotations. When naming their group in 1984 it may have been to avoid any trappings, clichés or associations that many names can bring, but now, in 2013, the name Yo La Tengo packs more musical connotations, associations and weight than they could have ever anticipated.
Studio album number thirteen, the excellent 'Fade', has just been released, which, if you throw in as many EPs over the years, some compilations, cover and film score albums, you have a group for which being inexhaustibly creative has been a persistent attribute. The band's consistency is even more remarkable.
I speak with James Mcnew as he awaits their sound check in Ann Arbour, Michigan, "home of the Stooges," he tells me. It seems fitting that so early on there is a cramming-in of musical references, and for the next forty-five minutes we spend time gushing over shared musical loves and experiences, from the apocalyptic fury of Boredoms to The Melvins' plans for a new covers record. Mcnew as it generally goes, is far more comfortable talking about the majesty of other people's music than he is his own, not out of resistance or reservation, but simply out of a combined sense of modesty and an unrelenting love for listening to music. On new album 'Fade', he isn't necessarily trusting of his own ability to judge the final outcome. "My perspective is… is, it's not good," he laughs. "It's never good. But I think I am really happy with it. My mum really likes it. That's generally my barometer. She's not particularly critical of our records," he says, "she's always enthusiastic. Although the first time my mother and father came to see Yo La Tengo was in Richmond, Virginia, in 1992. I didn't really ask them whether they liked it or not afterwards but my Mum congenially offered the question, 'was it supposed to sound like that?'. "I think my mum much prefers the music of Lambchop and Kurt Wagner. She's quite refined."
As a bassist and singer, Mcnew joined Kaplin and Hubley in 1991. It's a long time to be in a band. "Some parts get easier over time," he says, "and other parts remain… not excruciating, but require a lot of effort. I feel like we really challenge ourselves to grow but keep our identity as a group and I think that's just who we are. We like change.
"Playing together for a long time, we're not exactly telepathic but we're pretty close to it and I think we're very comfortable playing with each other and very confident playing together and I think that allows a feeling for experimentation." It seems that this positioning of the band is not lost on James, and gratitude is something he regularly expresses, saying: "We never dreamed it would be possible [to get to where we are] yet here we are, and I don't think a day goes by that that's lost on us."
This humbleness and sense of, well, having their shit together, recently lead Interview magazine to quip: "Out of all the indie rock stalwarts (Sonic Youth, Guided By Voices, Pixies, et al) Yo La Tengo are easily the best-adjusted and least scandalous of the lot." It's a quote that James bats off with humour. "Well I guess you're not scandalous until people actually find out what it is you're doing that's considered scandalous. So in that sense, we've never been caught. In a way, perhaps that makes us the most dangerous of the lot!
"Would we be more popular if we were more volatile and snappier?" He ponders and stops for a moment to think. "My cynical response is 'yeah, probably'," he says, "but we're not. So I'm sorry."
I inform Mcnew that it's not really something he needs to apologise for or be regretful about. "Ha!" he says. "Well, maybe to the record label. Or some club promoters."
Yo La Tengo's focus has always remained ahead, eyes-locked at the forks in the road, at change, evolution, growth and development. Each record has always – for better or worse in the ears of the listener – sounded like an experiment. The near eighteen-minute atmospheric ruminations found on 'Night Falls on Hoboken' (from 2000 album 'And Then Nothing Turned Itself Out', a record in which succinct bursts of melody and refined pop blur with plaintive, textural harmony) would itself occupy half of 'Fade' in its entirety. They are a group that defy sitting still or stewing in reflective, introspective indulgence, and this has also reflected in their varying sense of pace and tone as greatly as it has their length and focus – for every 'Mushroom Cloud Of Hiss' they offer (a chugging repetition of furious guitars and screeching vocals) they also have the devastating beauty of 'Tears are in Your Eyes' (where the song's physical effect mirrors that of its title).
This desire to move forward has meant that the band, in recent years, occasionally suffer in the company of the constant stream of retrospective outings many bands churn out with bored frequency these days.
"There are a lot of those reunions that are just nostalgia acts," says Mcnew. "Some of those I just thought were grotesque, but bands like Mission of Burma who get back together because they still had something to say and have since released four albums after a twenty-year break, they're different. They're still so powerful and they're still changing. Or bands like The Clean, who just came back and continue to grow. I'm really interested in that."
I ask if Yo La Tengo had been approached to undertake such a retrospective – to perform a classic album in its entirety.
"Yeah, we have been offered but it doesn't appeal to us at all. So we won't be doing it. We would be very interested in playing someone else's album though," says Mcnew with gusto, "but nobody has offered us the opportunity to do that yet."
What albums would you like to cover and perform?
"Oh gosh that would be a long-list… let's see… At sound check today, which we are due to do in about an hour, I bet we could stumble through most of 'The Village Green Preservation Society' if we had to."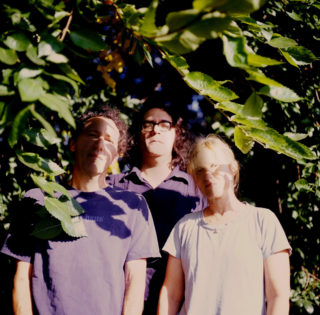 I interviewed Clint Conley of Mission of Burma last year (Clint produced Yo La Tengo's debut album in 1986, too) and we spoke about Yo La Tengo. "One of the best stories out there," he told me. "It's been amazing to watch what Yo La Tengo has accomplished. Inspiring!" When I relay these thoughts to Mcnew he goes eerily quiet. "Wow," he quietly, gently mutters, seemingly taken back. More muteness hangs, transmuting nothing but radio silence from the phone-line in Michigan. "I'm not capable of thinking of them as peers, those guys are gods to me. Clint was my favourite bass player and I feel like I stole everything I know from him just by listening to his records over and over again and basing my life on his decisions, so that means so much to me that I can't even think about it right now, it's too much for me to process."
At this point, it stops being an interview and just becomes a music fan talking to another about his love and passion, not for simply making his own music, but the resonating and long-burning effects of what the music of others means to him. However, in the context of his creative output this is one of the beautiful anomalies of Yo La Tengo, a group that instils as much fandom and worship via their own music as they insatiably posses themselves for the music of others.
The group's albums have always been littered with cover's, no artist too great or untouchable, they've all been taken on: Bob Dylan, The Kinks, The Velvet Underground, The Beach Boys, Big Star. Then they annually support WFMU, an independent radio station in their hometown of New Jersey who'll ask callers to pledge money for Yo La Tengo to attempt to cover a song of their choice, on the spot. The 2006 release 'Yo La Tengo is Murdering the Classics' captured the very best and worst of these attempts made between 1996-2003. Their listening habits have always been an ingrained part of the creative process, however, if ever a band has managed to refract flat out absorption and plagiarism it's this one. It can even be argued that by choosing to perform other people's songs in their entirety, Yo La Tengo avoid derivativeness, reproducing songs fully almost as a means to bypass its direct influence or proper affect on their own material. It's difficult to steal ideas, melodies and drum-fills of a song/artist you've been obsessed with if you just choose to play their song fully and credit them as doing so. And where Yo La Tengo may be famous for covering songs, you'll be hard pushed to blatantly hear the work of other's in their own material. "Either that or we're just incapable of recreating what we're trying to," he says.
I inform him that about an hour before speaking with him I had just received a press-release informing me that the Melvins' are about to release a covers album of their own and I reel off the list of artists that they are taking on, from Queen to Throbbing Gristle, Bowie to The Kinks. "Wow!" Mcnew says. "See, I learnt a lot from that already without even listening to it. I thought, wow, I never knew I had that it common with them. It gives you a look behind the curtain of a band and how they think and how they react to each other and how they think about their band. I always find it really illuminating when people do cover songs".
We end up talking about various bands and artists, some stuck in money-grabbing time warps, others pushing forward, defying odds, convention and expectation. "There are some bands that have been going all along, whose dedication to their art – the Boredoms in particular – is not just a musical inspiration to me but certainly a spiritual one," say Mcnew as I tell him that I saw Boredoms play two days in a row last year, opening each morning of the Jeff Mangum curated ATP, blasting hangovers, along with the contents of people's brains, hurtling to the wall at the back of the room of Butlin's. "Wow," he quietly says again. "I'm not sure that my system could take seeing them once a day. They just resonate so strongly that I think I would need some time to think about it. Maybe once a month."
At which point we get an intervening voice transferring in from the Matador office across the country, "It's time to wrap it up guys". I had reams of unanswered questions, avenues I had barely even looked down. I had theories, metaphors and insights that were no doubt all convoluted nonsense that I hadn't had chance to offer as yet. Perhaps fuelled by a few too many pre-match cocktails at my end, our conversation had runaway with us, losing course and structure and winding up as a freeform, arbitrary conversation. But as I hang up the phone and think about it, what should an efficacious interview really offer anyway? What should it consist of and what should it mean? Fundamentally, perhaps, it's one that should be representative of the group or person you are talking to, one that captures the spirit, essence and function of what that band embody. And really, missed opportunities and undeveloped thoughts aside, what's a more perfect way to capture the spirit of Yo La Tengo than sitting around and spouting about your favourite bands for a little while.
Please support Loud And Quiet if you can
If you're a fan of what we do, please consider subscribing to L&Q to help fund our support of new musicians and independent labels
You can make a big difference for a few pounds per month, and in return we'll send you our magazines, exclusive flexi discs, and other subscriber bonus bits and pieces
Try for a month and cancel anytime