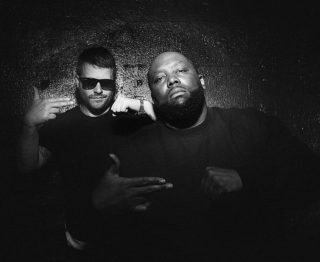 Run The Jewels just announced their third album with another new track
Listen to 'Legend Has It' from 'RJT3'
Twenty odd days ago Run The Jewels posted a new song with collaborating producer Boots, called '2100'.
Just now El-P and Killer Mike have shared another new track with news that they'll be putting out their third album ('RJT3') on 13 January 2017 (available in physical form here in they UK from the 20th).
Here's 'Legend Has It'.