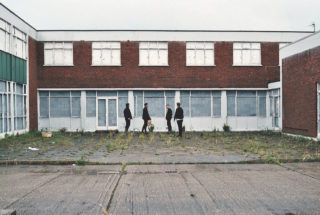 Stevenage punks Bad Breeding share new track, LP news and furious essay about Nigel Farage
They're not taking things lying down
Brexit, Trump, Farage. Let's face it, that stuff is like pouring petrol on the flames of a band like Bad Breeding.
Over the past four years and a bunch of releases, the Stevenage punks have railed against the misrepresentation of the working classes, the ever-extreme manipulation by the media and, well, the general political and socio-economic state of Britain.
It wouldn't have escaped your notice that the last 12 months have been extraordinary. Even though they released an album less than a year ago, following the European referendum Bad Breeding got back to recording to try and "make sense of the confusion and misdirection that was so prevalent last summer.
"In some ways it's an attempt to resist the impulse to collapse under the weight of perpetual distortion packaged by certain sections of the British media, but at times we simply found ourselves instinctively lashing out in bewilderment at what was unravelling around us." It's that, with what they describe as "moments of pretty difficult personal trauma for us, too."
The Stevenage punks will release their second album 'Divide' on London label La Vida Es un Mus on 7 April. A week later they're playing two nights at London's Sebright Arms on 14 and 15 April.
Jake Farrell, the band's collaborator, has also written an essay. Entitled 'An End To Silence', you can read it in full below. And, honestly, do – it's a impassioned bit of writing.
Listen to 'The More The Merrier'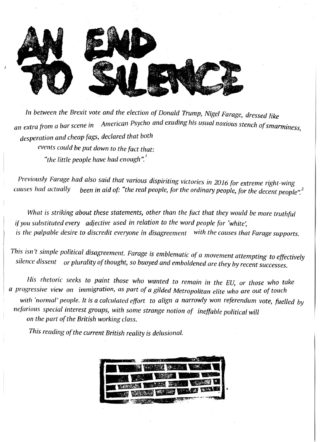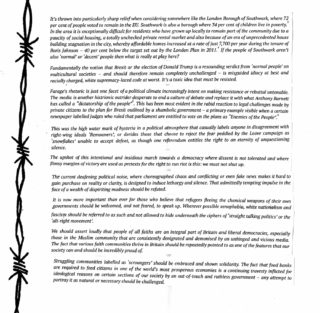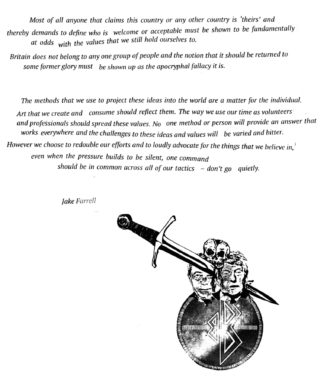 Loud And Quiet could do with your help
We love making Loud And Quiet – our magazines, this website, our podcasts and more – but it's become increasingly difficult for us to balance the books.
If you're a reader who'd like to help us keep the show on the road, please consider becoming a Loud And Quiet member. There are options to receive our physical magazines and lots of other extras that are exclusive to our supporters.