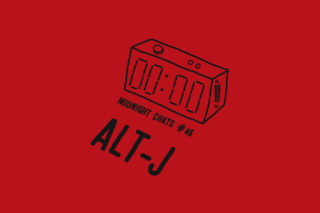 alt-J: Midnight Chats – Episode 46
Some important conversation here about Dermot O'Leary, Tim Peake and Jeremy Paxman
Old friends of ours alt-J are tonight's guests on Midnight Chats. You're really not going to want to miss this one.
Listen below for your dose of late-night conversation about meeting people as famous as Dermot O'Leary, playing big shows, what it's like to appear on University Challenge and virtual reality.
To get every new podcast, search for 'Midnight Chats' wherever you get your podcasts and hit 'subscribe'.
Check out the episodes we've recorded in the past with Graham Coxon, Shirley Manson, Mike Skinner and many others.
Subscribe now. Cancel anytime
Go on, give us a go
We love making Loud And Quiet – our magazines, this website, our podcasts and more – but it's become increasingly difficult for us to balance the books.
If you're a reader who'd like to help us keep the show on the road, please consider becoming a Loud And Quiet subscriber. There are options to receive our physical magazines and lots of other extras that are exclusive to our supporters.