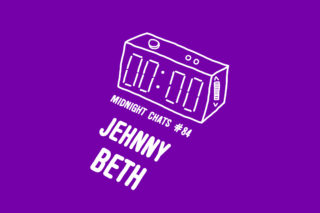 Jehnny Beth: Midnight Chats – Episode 84
The people who didn't rate the recent Joker movie are just wrong
Here we are then. The final episode of series 8 of Midnight Chats. There's been a new podcast every Thursday night at midnight for the past 10 weeks, and we couldn't have asked for better guests. Thanks to Karen O, Kate Tempest, Serge Pizzorno, Julia Jacklin, Stephen Malkmus, Haim, Holly Herndon, Adam Green and George The Poet for all coming on.
They're all available to listen to here.
And, of course, tonight's guest Jehnny Beth. She's been busy. There's new solo music on the way, a brief snippet of 'I'm The Man' was recently featured in Peaky Blinders. Earlier in the year she worked on the soundtrack for the Chelsea Manning movie XY Chelsea. Jehnny also recently recorded the first episode of a brand new music TV show, Echoes, featuring the likes of Primal Scream and Idles. There's an update, of sorts, on Savages, too.
Enjoy listening, and see you in 2020.
Loud And Quiet could do with your help
We love making Loud And Quiet – our magazines, this website, our podcasts and more – but it's become increasingly difficult for us to balance the books.
If you're a reader who'd like to help us keep the show on the road, please consider becoming a Loud And Quiet member. There are options to receive our physical magazines and lots of other extras that are exclusive to our supporters.