Orlando Weeks: Midnight Chats – Episode 109
Join our campaign to make Orlando Weeks a ludicrously rich children's author
Since The Maccabees disbanded in 2016, Orlando Weeks has had a hell of a lot going on, from writing and illustrating a Christmas book called The Gritterman (which came with an album of Weeks' first solo work), to releasing his first solo album proper, The Quickening, last year.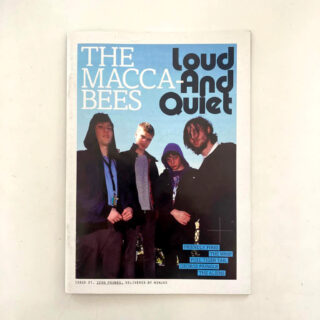 But how does it feel for a band that's been your life to end at their height? And how the hell do we get The Gritterman on BBC One this Christmas?
These questions and more are partially answered in episode 109 of Midnight Chats – below and on your podcast app of choice now.
Oh, and the old cover I ambush Orlando with looks like this –––>
Loud And Quiet could do with your help
We love making Loud And Quiet – our magazines, this website, our podcasts and more – but it's become increasingly difficult for us to balance the books.
If you're a reader who'd like to help us keep the show on the road, please consider becoming a Loud And Quiet member. There are options to receive our physical magazines and lots of other extras that are exclusive to our supporters.