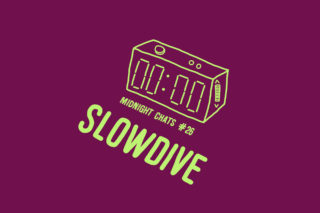 Slowdive: Midnight Chats Podcast – Episode 26
In conversation with Rachel Goswell and Simon Scott
In 1995, with Britpop in full, brash flow and shoegaze bands no longer the thing, the still young Slowdive disbanded after three albums.
In 2014, they reformed for what might have seemed at the time like the obligatory nostalgia tour. The official word from the band was that they were considering making some more music together, but they all say that don't they.
Slowdive have come good on their word though – this Friday (May 5th) they release their first album in 22 years on Dead Oceans.
Here, on the 26th episode of our interview podcast, band singer Rachel Goswell and drummer Simon Scott look back on their early days on Creation Records, and discuss just what it's like to resuscitate a group after 22 years away.
Listen below and subscribe on iTunes or wherever you get your podcasts.
Free Protomartyr flexi disc with this month's magazine
Subscribers to Loud And Quiet now receive a limited edition flexi disc of a rare track with their copy of the magazine
This month's disc is from Detroit punk band Protomartyr