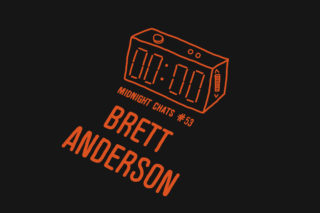 Suede's Brett Anderson: Midnight Chats – Episode 53
Life has been quite exciting
A couple of weeks ago Brett Anderson allowed me to go to his house to record this episode of Midnight Chats. We sat on large facing sofas on opposite sides of the room with our microphones connecting in the middle, into my recorder on the floor. It's probably the most comfortable surroundings I've been in for our podcast, and there, in Notting Hill, we discussed Brett's childhood, the genesis of Suede, their rejection of Brit Pop and where we are now – at 'The Blue Hour', the band's third album since reforming in 2010.
Thank you to Brett for having me over.
Subscribe to Midnight Chats via whatever podcast app does it for you.