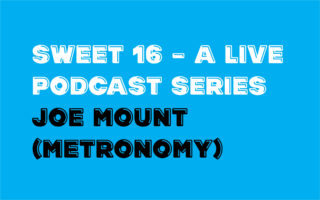 Sweet 16 with Joe Mount from Metronomy
Skate videos, fudge shops and Battle of the Bands
When Joe Mount recalls his 16-year-old self he remembers a guy who was "pretty great". It certainly sounded like he was having a great time – growing up in Totnes, Devon he founded the local skate park with his mates, worked in a fudge shop and drummed in his first band The Upsides – who should have gone onto great things. Metronomy did instead.
Recorded in front of a live audience at the Erased Tapes Sound Gallery, London, on 23 April 2018, this is the second episode of our Sweet 16 podcast – inspired by our column of the same name.
Listen below or via your podcast app. Also, check out the other episodes in Series One with Theresa Wayman from Warpaint, Joe Talbot from Idles and Alexis Taylor from Hot Chip.
Loud And Quiet could do with your help
We love making Loud And Quiet – our magazines, this website, our podcasts and more – but it's become increasingly difficult for us to balance the books.
If you're a reader who'd like to help us keep the show on the road, please consider becoming a Loud And Quiet member. There are options to receive our physical magazines and lots of other extras that are exclusive to our supporters.