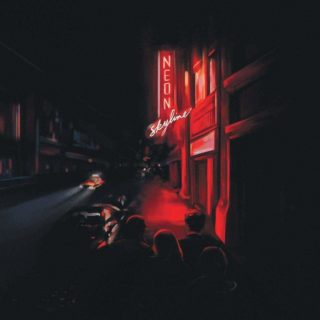 Andy Shauf
The Neon Skyline
(Anti)
8/10
Canadian singer-songwriter Andy Shauf has been chipping away at his strand of storytelling for over a decade now. His previous solo album, The Party, featured sharp observations as its narrator tried his best to fit in at a house party. After making a record with his hometown band Foxwarren last year, Shauf evolves his solo career with another intimate concept album, using a micro lens to explore universal emotions on The Neon Skyline.
The premise of the story is fairly straightforward: set in a small town, the narrator drags his friend out to the bar one evening before hearing that his ex is back in town. Thrown by this news, he looks back on moments from the relationship. At first closing his eyes and trying to recapture a faded feeling on the pensive 'Clove Cigarettes', he then dissects the break-up on the woozy 'Thirteen Hours'. Shauf echoes Kurt Vile on 'Things I Do' as he brushes the lead single along with simple piano and guitar accompaniments; there are also Soccer Mommy-sounding notes to the album's mellow final phase.
Featuring a refrain that morphs in meaning as the song unfolds, 'The Moon' is seamlessly beautiful. Throughout the record, Shauf's warm melodies and dry humour make the atmosphere inside The Neon Skyline feel tangible. The brilliance of unrushed pub talk is captured on 'Dust Kids' ("Have I ever talked to you about reincarnation?", a friend asks); and when the narrator's old love finally arrives at the bar, the pair's conversational missteps are delicately observed.