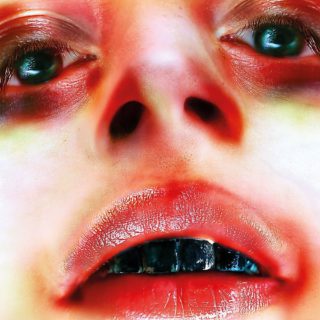 On reflection, there really wasn't anything else Arca could have titled his third album. Unlike his first two, 'Xen' and 'Mutant', 'Arca' is a blindingly intimate sonic-portrait of the man himself – where Alejandro Ghersi bares his soul in harrowing daylight. Most noticeably, he's singing for the first time, the Venezuelan's vocal levitating somewhere between Gregorian monk and Anohni's cathedral-filling trill. It's captured in uncomfortable detail, too, the sound of the saliva in his mouth and the tears rolling down his cheeks clearly audible. In particular, 'Piel', 'Anoche' and 'Reverie' feel like dark journeys into his soul.
Having painted melodic landscapes for the likes of FKA Twigs and Bjork in the past, he's found his own space musically, too: a twitchy, grubby, foreboding concoction of electronic atmospherics. The whole effect is something that's the very opposite of escapist, but rather reflective and deeply personal. 'Arca' is an album that's also a prison – a place where you're trapped in Ghersi's compelling, claustrophobic world.
Loud And Quiet could do with your help
We love making Loud And Quiet – our magazines, this website, our podcasts and more – but it's become increasingly difficult for us to balance the books.
If you're a reader who'd like to help us keep the show on the road, please consider becoming a Loud And Quiet member. There are options to receive our physical magazines and lots of other extras that are exclusive to our supporters.