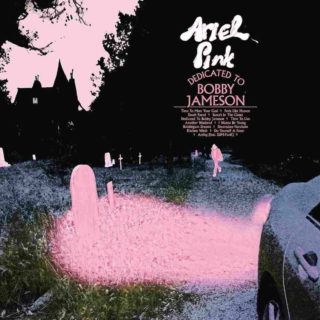 Ariel Pink
Dedicated To Bobby Jameson
8/10
Ariel Pink has no time for genre constraints. As has become customary with his manic brand of outsider pop, his new album (itself an ode to Bobby Jameson – a cult '60s singer who fell through the cracks of the '70s and was considered dead before he was) skips from '80s 8-bit videogame soundscapes ('Death Patrol') through ghoulish David Bowie glam ('Santa's in the Closet') and on into surf-pop reverie ('Another Weekend') with little time to spare. While there are moments where the avant-garde house of cards collapses, such as album opener 'Time To Meet Your God' and the record's title track, overall Ariel handles things with a deft hand.
The second half of 'Dedicated to Bobby Jameson', though, is where Pink comes into his own. Here the record takes an avant-pop hatchet to the '60s. 'Bubblegum Dreams' is a scuzzy, glitchy number, as though someone has gone at a Beach Boys record with a scouring pad. Meanwhile, 'Dreamdate Narcissist' could have been written by a less clean-cut, slightly evil version of The Monkees. On both tracks Ariel has kept the infectious energy of his bubblegum pop forefathers, splicing it with his own penchant for total weirdness. Still, he doesn't stay focused here for long and 'Do Yourself A Favour' is more laid-back, a gentle moment before the twisted funk of Dâm-Funk collaboration 'Acting' closes another distracted, disjointed and sparkling Ariel Pink curio that's better than the last one.
New monthly memberships available
Here's a new thing: our membership scheme now has a pay-monthly option, plus a load of exciting new digital stuff for people who support what we do. It's actually excellent value, honest, and will help us continue to promote new independent artists and labels.
Sign up and you'll receive our physical magazines delivered to your door, our digital editions, exclusive podcasts and playlists and access to our EXTREMELY glamorous Members Lounge. You'll be the envy of all your friends.