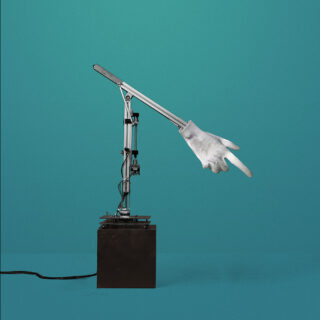 Bodega
Broken Equipment
6/10
New York art punk crew Bodega made an impressive mark with their 2018 debut Endless Scroll, and follow-up Broken Equipment sees the same offbeat formula reinvigorated. 
Broken Equipment in its entirety is very mechanical, feeling like there's a thousand tiny unique parts ticking away, working together to make a record with a consistently quirky groove. The genres explored are far more varied this time around, amped up in experimental but bonded together with a pack like mentality from vocalists Bodega Ben and Nikki Belfiglio. 
The two of them take turns to deliver lyrical blows (and sometimes together), from the spitting indietronica of opener 'Thrown' to the ferocious punk rock of 'Statuette on the Console'. Lead single 'Doers' is simply ingenious; a Beastie Boys-meets-New Radicals throwback, it's swaggering statement. Ben and Nikki are unafraid with their sociopolitical hot takes, millennials very much both in awe and horror at the state of the world and the depths of their own consciousness. 
With lyrics rather than instrumentation or melody very much leading the way, there are points in Broken Equipment that feel tiresomely repetitive. The punchy choruses fail to match the intricacies of the verses; sometimes, this may be meant to be tongue-in-cheek, but it often smacks of negligence when considering how unusual everything else feels. The unexpected acoustic delicacy of finale 'After Jane' however shows the band in a completely different light, offering much-needed respite.
Free Protomartyr flexi disc with this month's magazine
Subscribers to Loud And Quiet now receive a limited edition flexi disc of a rare track with their copy of the magazine
This month's disc is from Detroit punk band Protomartyr