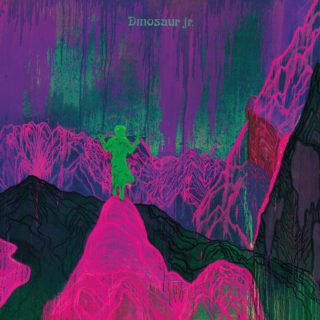 Dinosaur Jr
Give A Glimpse Of What Yer Not
6/10
It's hard to believe J Mascis and his band have been back with us for over a decade. Indeed, the purists out there will point out that the original line-up have now made more albums this side of Y2K than they had before. But how do a trio with almost 150 years on the clock and a fairly narrow sonic toolbox fare on LP number 11? The answer is: not too bad, but not particularly well either. The tried and tested formula persists; the loud-quiet, clean-distorted dynamics, Mascis's gauche, teenage drawl, and Lou Barlow's bass chord rumbles.
And there are good songs. Lead single 'Tiny,' with its Undertones-y sun-drenched power chords is a triumph, while the lurching grunge of 'I Walk For Miles' is a success on the opposite end of the scale; a haunting five and a half minutes that's as dark as the group have ever sounded. In short, if you're after an album that sounds like Dinosaur Jr did 30 years ago then you're in luck.
Loud And Quiet could do with your help
We love making Loud And Quiet – our magazines, this website, our podcasts and more – but it's become increasingly difficult for us to balance the books.
If you're a reader who'd like to help us keep the show on the road, please consider becoming a Loud And Quiet member. There are options to receive our physical magazines and lots of other extras that are exclusive to our supporters.