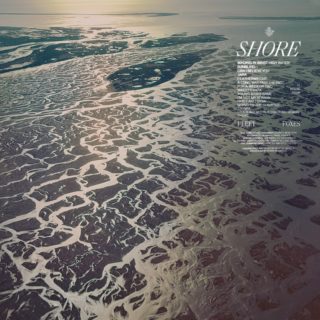 Fleet Foxes
Shore
(Anti)
5/10
Today is Tuesday 22nd September, the second and final equinox of the strangest year, where the day is as long as the night is short, all around the world. There's something in the autumnal communion that almost prescribes a surprise new album from Fleet Foxes, a quintet whose harmony-rich folk-pop is an aural equivalent to leaves turning crisp and brown, wind whistling over drying soil. They've always had echoes of the Californian sound from the '60s; in the Fall Equinox of then, after all, The Byrds, The Beach Boys and the Mamas and the Papas would have shared their quota of light and dark with the Fairport Convention.
The release of the band's fourth studio album into this time of psychic levelling has let Robin Pecknold and co. write a retrospective, a body of work that interacts deeply with the last six months and aims to celebrate life in the face of death, from global lockdown to the loss of musical heroes. For the first time, other voices are centred; opening track 'Wading in Waist-High Water' is an unexpected but lovely start for a band whose acclaim has orbited Pecknold's vocal, enlisting Uwade Akhere to sing a mournful refrain, backed by Hamilton Leithauser's kids: "Summer all over, blame it on timing." When Pecknold's joins in the following song, it's a eulogy "for Richard Swift, for John and Bill, for every gift lifted far before its will" – a heartfelt, if strangely placed, coronation.
The record's mission statement and opening minutes certainly suggest a refreshingly outward-looking album, capturing the essence of an uncertain world. Its music sits comfortably in the great expanse, too; in its best moments, 'Sunblind' is tender and hymnal, 'Cradling Mother, Cradling Woman' is all woozy circus trumpets, sombre and unpolluted that ease over skittish drums. But in a career first, Pecknold's lyrics feel rushed and insular, like we're watching smoke particles bounce around a small plastic container looking for the breathing hole. Lazy metaphors of war line 'Featherweight' – rhyming "weather" with "together" and other stories – and he's almost apologetic by the time we reach 'Young Man's Game': "I could worry through each night, find something unique to say." He hasn't.
Whether or not the rumours that this album's been contractually forced in the 48 months after Crack-Up, 'A Long Way Past the Past' and 'For A Week or Two' are the exceptions that prove the rule. "I'll be better off in a year or two," ends the former, before a harmony-centric ballad grows tired of the idea, years are reduced to weeks and a strangely still sadness creeps in among the birdsong. It's a playful moment in an album that's otherwise quickly stifled each time a redeeming chorus comes around, like the gorgeous descriptions of summer-red cedar in the quiet air ('Quiet Air/Gioia'), shadowed by self-magnifying mythologies – a bad selfie blocking a beautiful view.
Free Protomartyr flexi disc with this month's magazine
Subscribers to Loud And Quiet now receive a limited edition flexi disc of a rare track with their copy of the magazine
This month's disc is from Detroit punk band Protomartyr