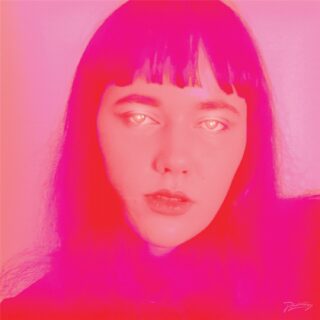 On his 2018 debut, Physical, Gabe Gurnsey was all about the bleary-eyed climax to a woozy night out. Back then, his first act was to find some separation between himself and the bludgeoning industrial sound of former band, Factory Floor. The outcome was a pretty masterful combination of lustful intensity and austere cool that made that first album such a sleek, sultry listen. 
Diablo continues to play in that physically-charged territory, but it's less relentless, finding a rhythm in Gurnsey's drum-honed muscle memory that allows for a little more of the Temazepam dreaming, red light melancholy to seep and contort around the unadulterated electro of the album's 10 tracks.

Opener 'Push' pulls in all of the elements straight away with a clean beat, soft pads, bursts of synth and plenty for longtime collaborator Tilly Morris to weave her icy vocals around. It's measured and clinical, but there are also a few flickers of flamboyance; it's like Pet Shop Boys driving Knight Rider with Ladytron voicing Kit.
'Hey Diablo' hits a little more directly with Gurnsey's vocals assuming the kind of electro cool Tiga has spent most of his career making look and sound effortless, whereas 'You Remind Me' pulses and throbs on a descending, dubby rhythm made for endless autobahn night drives.
At this stage, Gurnsey's pretty much established his signature sound, finding the critical distance between icy detachment and hook-driven melody. Steady, sexy, and a little menacing, Diablo is another unerringly glossy success.
Free Protomartyr flexi disc with this month's magazine
Subscribers to Loud And Quiet now receive a limited edition flexi disc of a rare track with their copy of the magazine
This month's disc is from Detroit punk band Protomartyr