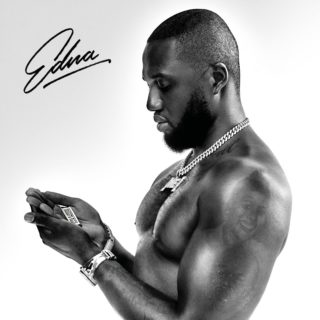 UK drill has, since its inception, ignited reactionary embers, with videos being routinely removed from YouTube, police pre-emptively shutting down gigs, and West London group 1011 even being banned from making music without police permission. But on Edna, as on so much of the best music from the scene, the story is not one of glorification or provocation, but of articulation and explanation. Across 20 tracks, Headie One weaves a tale of self-examination and personal growth, using his own life to assemble a fable that hinges on an individual's capacity to overcome.
In April, he was released after three months inside – his fourth prison term – having been stopped and searched by police and was found to be in possession of a lock knife. His relationship with the justice system is profoundly connected to every facet of Edna; indeed, as he himself said, "If I hadn't gone [to prison], I wouldn't have ended up trying to do music".
Tracks like 'Psalm 35' and 'Mainstream Rapper' tackle his prison experiences head-on, the day-to-day learning and interactions that comprised the early months of his 2020, while 'The Light' details the subsequent period of leaving the darkness behind, its surging drama enhanced with crying violin strings. There is no condescending feelgood narrative here; this is an honest account, an attempt to depict the societal circumstances that can so easily lead one astray.
Echoey production dominates Edna, ghostly voices drifting almost imperceptibly in and out of earshot and a low-end bass fog filling the air with unease. The pace is slow and chilly, true to the form's Chicago ancestry. But for the first time, Headie also pushes out beyond the drill boundaries on the chartbound single 'Ain't It Different', with a beat courtesy of Fred Again.. that is much closer in spirit to Atlanta trap, albeit infused with London history thanks to a sample of M-Dubs' UK garage classic 'Bump 'N' Grind'. The Drake collaboration 'Only You Freestyle' sticks surprisingly close to the drill template, whereas 'Everything Nice' pushes Headie into more commercial trap territory, retaining little of the distinctiveness that defines his best work.
But it is on 'Teach Me' and 'Therapy' that Headie's true intentions with this album are revealed. The Edna in question is his late mother and on the former track, he tells of how her absence played a role in the regrettable life decisions of his earlier years. It would seem that Headie, above all else, wants the next generation to understand that the world is there for you if you can grasp the bigger picture that can be hard to see in a world that would rather vilify, condemn, or cast you aside.
Nowhere is this more explicitly stated than on closer 'Cold', a recap of Headie's life: from a football-loving, daydreaming child who was treated with suspicion by his elders, who ended up with a bounty on his head and had his fate in the hands of a hung jury. "I used to love the trap like it would love me back, I couldn't wait for the day to say I'm done with that," he continues, knowing that that day has finally arrived. Headie One is at last ready to assume his place at the top table of UK music.
Please support Loud And Quiet if you can
If you're a fan of what we do, please consider subscribing to L&Q to help fund our support of new musicians and independent labels
You can make a big difference for a few pounds per month, and in return we'll send you our magazines, exclusive flexi discs, and other subscriber bonus bits and pieces
Try for a month and cancel anytime