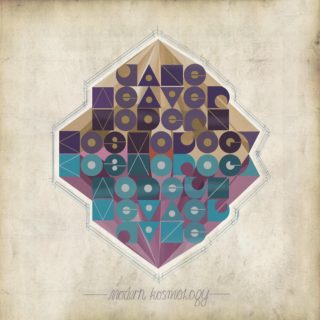 Jane Weaver
Modern Kosmology
(Fire)
8/10
With each new record, Jane Weaver's magnetic pull is harder to escape. The Manchester-based artist debuted with starry-eyed folk stories on 2006's 'Seven Day Smile'. Since then, she's been widening her scope without losing sight of herself. Glam sparkle, Krautrock tension and psych exploration have been absorbed into her whirlpool of sounds. Even in winding compositions, the humble heart of a folk singer remains at the forefront. On 'Modern Kosmology', she travels the chasms of space to look deeper inward.
This latest, sixth album follows the jet-fuelled spectacle of her criminally overlooked 'Silver Globe' of 2014. 'Modern Kosmology' is just as cinematic, but sharpened into a tighter experience.
Songs melt into one another, merging from breathless prog grooves to aching balladry and back again. Weaver is offering something deeper than nostalgic noodling. Songs like 'Slow Motion' creep up, its melody bending out of sight until it's looping around your organs. Her vocal performance rarely lifts above a strained whisper, but her words and melody do all they need to. "We can disappear / I can disappear," she sings, pulling out romantic notions of escape and anxious thoughts of complete disintegration in a single breath.
When the stars align on moments such as this, it's a journey that justifies the cosmic ambitions, and Weaver's best record yet.