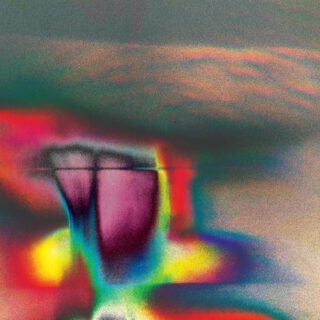 John Dwyer and Co
Moon Drenched
8/10
The latest Oh Sees records have shown us a jammier, unshackled side to polymath kingpin John Dwyer, so his full-blooded pivot to releasing cosmic-freakout records with fresh ensembles of underground jazz-heads might not be much of a shock. But over the last year as a bandleader, Dwyer has released a constant stream of improvised records with a variety of different casts. This year has seen him release Endless Garbage with free drummer Ted Byrnes, alongside black mass jazz seance Witch Egg. 
Last August saw Dwyer construct an Amon Düül-style ten-piece for the eureka-moment jam LP Bent Arcana. Adding keyboard tamperer Ben Boye to the lineup of the latter ensemble, Dwyer et al return with Moon Drenched, a new high watermark in his discography. 
Moon Drenched is a twilight record that flits between mischief and transcendence under the cover of darkness. Ryan Sawyer's looping drumming is the album's motorik skeleton, whilst players apparate in and out of the grooves with sprite-like transgressions. 'Get Thee to the Rookery' sees the free saxophones of Joce Soubiran and Brad Caulkins subsume the languid bassline with luscious brass crescendos, whilst distorted guitars swagger like a drunken Sonny Sharrock over the intro to 'X-Cannibal's Kiss'.  
Centrepiece 'The War Clock' is perhaps the highlight, a 12 minute Amon Düül II bug-out. The ensemble are a 22-legged skronk-monster, taking it in turns to scribble sonics over the krautrock rumble; Dwyer's riffs are particularly potent and markedly beastly. Meanwhile, 'Spoofing' is a devilish take on jazz fusion; swampy horns and buggered blues riff flex and pulsate around a bastard funk groove; Herbie Hancock on a 3AM cheese binge. 
A red hot record, Dwyer et al. are on fire throughout. Moments are more reflective and pastoral, but when they turn up the temperature, the group are incendiary. Oh Sees remain a crucial force, of course, but these free-jazz, swamp-rock jam records might just be the best thing John Dwyer has ever done.
New monthly memberships available
Here's a new thing: our membership scheme now has a pay-monthly option, plus a load of exciting new digital stuff for people who support what we do. It's actually excellent value, honest, and will help us continue to promote new independent artists and labels.
Sign up and you'll receive our physical magazines delivered to your door, our digital editions, exclusive podcasts and playlists and access to our EXTREMELY glamorous Members Lounge. You'll be the envy of all your friends.