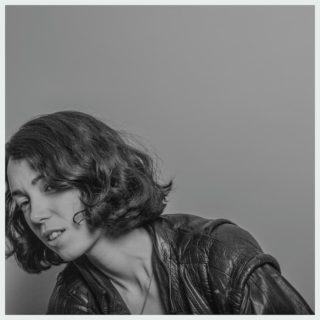 Kelly Lee Owens
Kelly Lee Owens
8/10
Kelly Lee Owens' story reads like a modern twist on Almost Famous. Growing up in North Wales, she left to train as a nurse in Manchester at 19 before – with her patients' encouragement – leaving to run local indie festivals, intern at London's XL Recordings and start a job at the record store Pure Groove. Working at the store she got to know Daniel Avery and James Greenwood (aka Ghost Culture), and it was at this point that her newfound affinity for the subtle, enveloping techno that permeates her self-titled album blossomed.
Prior to her vocal and writing turns on Avery's debut album (you hear her on 'Drone Logic', 'Naïve Response' and 'Knowing We'll Be Here'), and work with Greenwood on his Ghost Culture debut, Owens and Greenwood co-produced white label release 'Lucid/Arthur' and joined forces again on the 'Uncertain EP' in 2015 before Owens followed that up with her 'Oleic' EP a year later.
It's an unlikely techno trio but a dynamic that runs deep, so it's little surprise, then, that Avery's and Greenwood's fingerprints feature again here (Avery collaborates on the album itself) but Owens makes the dark matter definitively her own with every subaqueous shift in energy; every rolling rhythm; and every creeping beat.
What the album loses in overall dancefloor appeal, it gains in her submerged sensibilities: where 'S.O' has drama and sweetness, 'Anxi' contorts into a mystical trip; where the Twin Peaks-esque beauty shrouds and slows 'Keep Walking', 'Throwing Lines' turns up dreamier, pop flashes from her former life as the bassist for shoegaze band The History of Apple Pie.
At its heart, however, this is still a record with techno at its core, and it's demonstrated by Owens' aptitude for subtlety and nuance. After observing Avery and Greenwood at the controls – and working with sound mixer Mandy Parnell (Bjork, Aphex Twin, Brian Eno) – there's an essential darkness that drives the album's key tracks.
On 'Arthur' (Owens' ode to Arthur Russell), she creates the undulating mesmerism of a night walk by the Thames, watching and listening to the gloomy power of the currents' churn, whereas the tense, minimal sonar on 'Evolution' continues the aquatic theme with a kind of submarine claustrophobia. But it's standout track 'Bird' that really hooks you as it seamlessly switches from shadowy ambience to a delicious sub-bass beat that sounds as good in headphones as it will when cranked out at dangerously high decibels from some techno dungeon speakers. With the talent involved, you wouldn't expect anything less. Except this time, Kelly Lee Owens is more than a frosty vocal feature: she's the driving force.
New monthly memberships available
Here's a new thing: our membership scheme now has a pay-monthly option, plus a load of exciting new digital stuff for people who support what we do. It's actually excellent value, honest, and will help us continue to promote new independent artists and labels.
Sign up and you'll receive our physical magazines delivered to your door, our digital editions, exclusive podcasts and playlists and access to our EXTREMELY glamorous Members Lounge. You'll be the envy of all your friends.