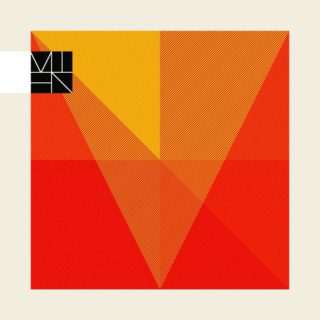 It should go without saying at this stage, but let it be known: supergroups seldom surpass the sum of their parts. Comprising The Black Angels' Alex Maas, The Horrors' Tom Furse, Elephant Stone's Rishi Dhir and The Earlies' John Mark Lapham, MIEN may not yet be an exception to this rule, but their debut album offers up a release bridging their respective sonic worlds in mercurial fashion.
With the seeds of the project being sown as far back as 2004, John Mark Lapham's vision for MIEN was for the quartet to re-imagine "Black Angels as Nico in her '80s industrial phase mixed with George Harrison and Conny Plank." Ambitious stuff and no mistake, but 'MIEN' is a feature-length exploration that doesn't fall short of that description. From the first rippling sitar lines of opener 'Earth Moon' to highlights including the Technicolour Motorik stomp of 'Black Habit' and '(I'm Tired Of) Western Shouting' – an early peak marrying miasmic textures with totemic percussion – this record is a uniquely tripped-out, ten-track traipse of psych-soaked trial-and-error. Fortunately, error here is in very scarce supply.
While the propulsive gleam of 'Odessey' and the aforementioned single 'Black Habit' are testament to their prowess at widescreen throwdowns, MIEN's best efforts – from the menacing ambience of 'Other' to the spectral patchwork of groove and disembodied vocals that is 'Hocus Pocus' – are those that hold back, ruminate and refrain. MIEN may not have immediately surpassed the sum of their parts, but with live dates set to reveal the workings of their craft, they are a cosmically-inclined dream team on the cusp of staking their claim.
Loud And Quiet could do with your help
We love making Loud And Quiet – our magazines, this website, our podcasts and more – but it's become increasingly difficult for us to balance the books.
If you're a reader who'd like to help us keep the show on the road, please consider becoming a Loud And Quiet member. There are options to receive our physical magazines and lots of other extras that are exclusive to our supporters.