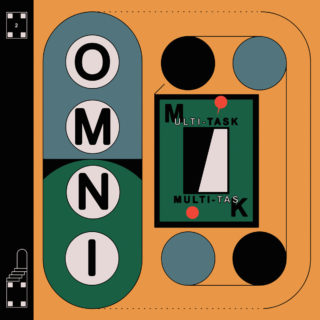 Just a year after introducing their sharp post-punk with their debut album 'Deluxe', Omni are back with 'Multi-Task'. This second record was written and recorded with Philip Frobos and Frankie Broyles. Ex-Deerhunter member Broyles, was sat behind the kit for the sessions laid down during two separate journeys to a remote cabin in the woods near Vienna, Georgia.
And their sound fits into the current wave of post-punk bands – the likes of Ought, Wand and Teleman – who draw from the last three decades. Omni openly mix '60s garage, Devo's art pop and the impetuous urges of the brightest side of new wave.
The sound that burst from 'Deluxe' is now more rounded and weighted, but with a new, mature complexity. Isolating the different instrumental lines, it feels as if every part comes plucked from a different, but familiar, era: jangling guitars, deadpan vocals, hammering bass lines.
It's an interesting experiment that loses a bit of strength in the long run. The eleven tracks of the album span just less than half an hour, but the feeling, after the initial punch, is that it's consistency actually means things can bleed into a single sound. A pity for a band that have managed to sonically grow so much in just two albums.