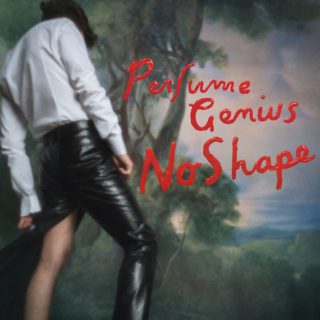 Perfume Genius
No Shape
(Matador)
4/10
I shouldn't have first listened to Perfume Genius' fourth album with a hangover. In this depleted state all 'No Shape' does is push the burgeoning headache around my brain, very slowly, producing a sensation like thin metallic worms boring right into the grey matter. It's all those whiny string sections and the plinky-plonky piano music.
Then again, maybe it's not the hangover after all. This is an album that's trying too hard to contrive depth. It improves with a second listen (I can just about bear 'Every Night', which has a melodic, cinematic quality and 'Die 4 You', which I imagine would work for the slow dance at an Emo wedding), but only slightly. There are tortured, drawn-out instrumentals, baffling pseudo intellectual lyrics and, on 'Go Ahead' (the worst track here) a vibrating helicopter sound that buzzes irritatingly in the background for 40 seconds in the middle of the song. I don't know whether this is an attempt to produce sonic pleasure, and it could very well be it's a move that works on some listeners, but it doesn't do it for me.
New monthly memberships available
Here's a new thing: our membership scheme now has a pay-monthly option, plus a load of exciting new digital stuff for people who support what we do. It's actually excellent value, honest, and will help us continue to promote new independent artists and labels.
Sign up and you'll receive our physical magazines delivered to your door, our digital editions, exclusive podcasts and playlists and access to our EXTREMELY glamorous Members Lounge. You'll be the envy of all your friends.