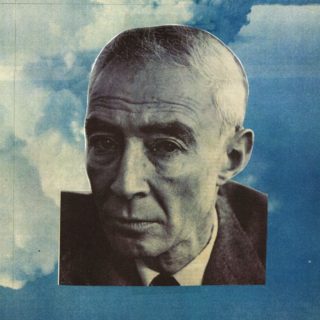 Protomartyr
No Passion All Technique
(Domino)
7/10
I never understood Protomartyr's comparisons to the Stooges either. Maybe it was because of singer Joe Casey's stage demeanour: more disenfranchised blue collar worker than the freaky sex alien of Iggy Pop. Or – more likely – maybe it was because I came to the band via an album that I presumed was their debut but wasn't, and by the time Protomartyr started to breakthrough in the UK with Under Color of Official Right in 2014 they were on their way to emulating The Fall and Pere Ubu so well. But there was an album before, and as 2012's No Passion All Technique is finally re-pressed for the first time, those comparisons to the Stooges make a little more sense beyond the two groups sharing Detroit as a home.
Here the band have a messier, more one-track garage sound, and, naturally, boring things like production value are on the more primitive and muddy side too, as you'd expect from a punk band starting out on a label called Urinal Cake. But in tracks like 'How He Lived After He Died' (a spooky football chant of a song) and the cruising '3 Swallows' it's startling how close the band's hidden melodies were to evolving from day one. Plus, 'Jumbo's' – a groove about the band's neighbourhood drinking den of the same name – remains one of the best songs they've ever written. Yeah, Protomartyr were always the best post-punk band around, even when they weren't yet.
Subscribe now. Cancel anytime
Go on, give us a go
We love making Loud And Quiet – our magazines, this website, our podcasts and more – but it's become increasingly difficult for us to balance the books.
If you're a reader who'd like to help us keep the show on the road, please consider becoming a Loud And Quiet subscriber. There are options to receive our physical magazines and lots of other extras that are exclusive to our supporters.