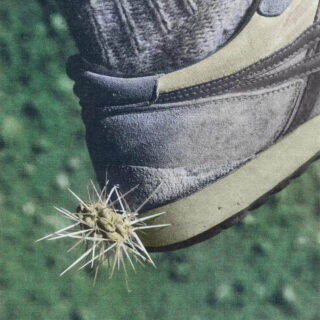 Ross From Friends
Tread
8/10
In late 2016, fresh-faced bedroom producer Felix Clary Weatherall uploaded a new track to Bandcamp under his playful pseudonym Ross from Friends. Entitled 'Talk to Me You'll Understand', the gorgeous, melancholic song quickly became a launch pad for the Essex-born artist and a phenomenon among the lo-fi house scene that was peaking during that era.
Several years on and it's easy to miss those simpler times and the songs that soundtracked them, but Weatherall refuses to be defined by the past. Since then, the producer has signed to Flying Lotus' record label and started building a discography that proves his ability to stretch the electronic genre into exciting new shapes and textures, far beyond those of his early days.
Now sharing his hotly anticipated second studio LP Tread with the world, Weatherall's diverse palette echoes everyone from Burial to Bicep and Boards of Canada. When composing these 12 new tracks, his jam-heavy nature was aided by his use of homemade software Thresho, which begins recording when the audio reaches a "user-defined threshold", automatically timestamping and archiving his work and eliminating the usual frictions of recording in the process.
With this extra room to experiment, the record feels expansive and provides plenty of moments that feel ripe for dropping into his kinetic live sets. Tracks such as opener 'The Daisy' (named after one of the first steps in solving the Rubik's Cube), 'Love Divide' and 'XXX Olypiad' offer an addictive taste of bittersweet club nostalgia, suited for both moving the dancefloor or more personal headphone sessions.
Inhabiting the chilled, hazy region between late nights and early mornings, Tread finds Ross from Friends at his most reflective, yet it's his growing individuality and confidence that makes it one of the most re-playable electronic LPs this end of 2021.
Free Protomartyr flexi disc with this month's magazine
Subscribers to Loud And Quiet now receive a limited edition flexi disc of a rare track with their copy of the magazine
This month's disc is from Detroit punk band Protomartyr