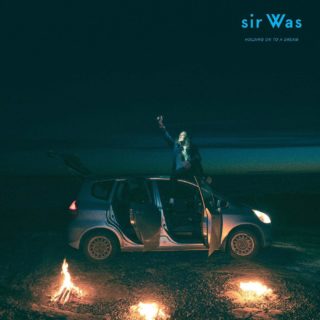 sir Was
Holding On To A Dream
5/10
Back when Sweden's Joel Wästberg recorded his 2017 cult favourite Digging A Tunnel, he had a very clear idea about what it was going to sound like. A saxophonist once spellbound by John Coltrane and Charlie Parker, his debut kept its distance from any usual pop conventions and proposed a sound both seductive and uncannily unique.
By drowning out the unwanted noise from trains rattling past his make-shift studio, recording overbearingly loud became a necessity. Much like the warped imperfections of an old record, the bumps and bruises that carried Digging A Tunnel's lo-fi depth and subtle complexities provided great character, some of which are sadly lost on his new album, Holding On To A Dream.
Now with the luxury to record in silence, Wästberg still gets up to a lot of his old tricks, except this this time round sounding oddly polished and alien. His familiar tendency to be raw and spontaneous instead feels calculated, and despite a feature on lead single 'Deployed' from Gothenburg-based counterpart and friend, Yukimi Nagano from Little Dragon, nothing feels particularly new or exciting.
That said, there are some moments that remain exclusive. On 'Trust' and 'See You Again', he trades the natural soul in his vocals for a much deeper, effect-laden delivery. The intrusive electronic hook on the latter end of 'No More Separation' is difficult to decipher and leaves me wondering whether it helps or hinders Wästberg's claim to renewed authenticity. That said, not much about Holding On To A Dream will keep me up at night thinking about it.