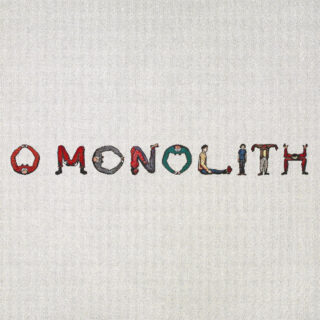 Squid
O Monolith
(Warp)
8/10
ALBUM OF THE WEEK
Squid are interviewed in the new issue of Loud And Quiet. Order your copy here – or subscribe to get a free Protomartyr flexi disc to arrive with it
Inconceivably, Squid have reset the benchmark of their boundless creativity on towering new record, O Monolith, a sprawling endeavor that sees them scale new sonic breadth, experimenting, mutating and extending their many limbs in new directions. 
Lyrically, Squid remain buried in cynical abstraction, writhing under the thumb of late-capitalist malaise, ecological existentialism and other worldly toil. A sense of hopelessness culminates when drummer and vocalist Ollie Judge, personified as a cabinet on 'Overgrowth', repeats sneeringly, "Are you a cynic, just like me?" Well, they definitely convince us that we should be. After all, humanity is always leaning toward self-created entropy – "You're dead if you float, and you're dead if you sink" ('Devil's Den'). Judge makes such a strong case of our inescapable nature, he renders the grungy life of a sewer rat ("If you had seen the bull's…") or that of mere furniture, far more appealing.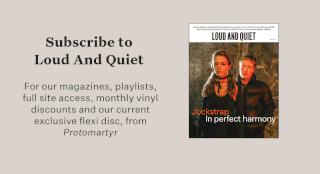 Clearly, Squid's bleak heart is potent as ever, but the band's motorik post-punk that has kept it pumping is no longer, as they've taken a daring, expansive detour in sound. Enlarged, proggy instrumental passages textured by hypnotic synths and wailing brass sections mark a significant shift from Squid's usual groove-driven approach. But they better frame the band's pseudo-improvised style, giving meandering musical ideas more space to evolve and wander; there's a lack of structure, yet the experience is far more arresting. 
As the end of the world weighs heavy within the group's chest, the restlessness of Bright Green Field is still present. O Monolith won't have you surging toward the light alongside others like some frenzied layered cake of bodies, but it will still move you, suspended in air as part of some weird seance instead, chanting the same fragmented words spoken by the amorphous voices of "If you had seen the bull's…" This ever-evolving, multi-legged creature is a mere squid no longer.