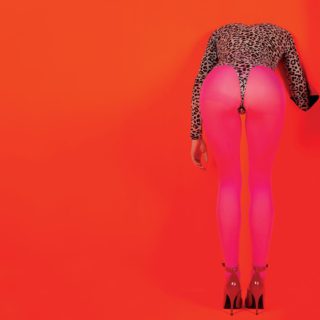 Annie Clark claims that her fifth album as St Vincent is her most personal to date. Be that as it may, it's no more personable: while the lyrics here are unarguably more heart-on-sleeve than recent St Vincent records ("How could anyone have you and lose you and not lose their minds too?" asks 'Los Ageless'; "Of course I blame me," laments the gorgeous 'Happy Birthday Johnny'), Clark's trademark froideur remains as unthawed as ever, allowing only brief glimpses behind the steely, machined fuzz-funk that has become her calling card.
That's for the best, though: given the harsh tabloid scrutiny heaped upon Clark's recent star-crossed love life, any rejection of her flinty persona would risk the emergence of an album of mawkishly sentimental self-pity. Instead, Clark channels Prince, G-funk and Giorgio Moroder electro-disco to express empowerment in the face of personal catastrophe. The result is a fierce, histrionic, riotous and deceptively beautiful record that, for the all the confessionalism, retains St Vincent's alluringly enigmatic presence. Long may the mystery endure.
We're not being funny...
… but can you become a member please?
It's actually excellent value, and will help us continue to promote new independent artists and labels.
Sign up and you'll receive our physical magazines delivered to your door, our digital editions, exclusive podcasts and playlists and an actual bookmark, as if printing a magazine in 2021 wasn't old fashioned enough.
6-month and full year memberships are available now. Fancy it?