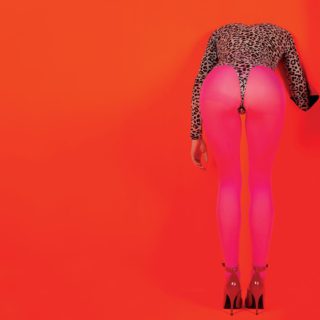 Annie Clark claims that her fifth album as St Vincent is her most personal to date. Be that as it may, it's no more personable: while the lyrics here are unarguably more heart-on-sleeve than recent St Vincent records ("How could anyone have you and lose you and not lose their minds too?" asks 'Los Ageless'; "Of course I blame me," laments the gorgeous 'Happy Birthday Johnny'), Clark's trademark froideur remains as unthawed as ever, allowing only brief glimpses behind the steely, machined fuzz-funk that has become her calling card.
That's for the best, though: given the harsh tabloid scrutiny heaped upon Clark's recent star-crossed love life, any rejection of her flinty persona would risk the emergence of an album of mawkishly sentimental self-pity. Instead, Clark channels Prince, G-funk and Giorgio Moroder electro-disco to express empowerment in the face of personal catastrophe. The result is a fierce, histrionic, riotous and deceptively beautiful record that, for the all the confessionalism, retains St Vincent's alluringly enigmatic presence. Long may the mystery endure.
Subscribe now. Cancel anytime
Go on, give us a go
We love making Loud And Quiet – our magazines, this website, our podcasts and more – but it's become increasingly difficult for us to balance the books.
If you're a reader who'd like to help us keep the show on the road, please consider becoming a Loud And Quiet subscriber. There are options to receive our physical magazines and lots of other extras that are exclusive to our supporters.