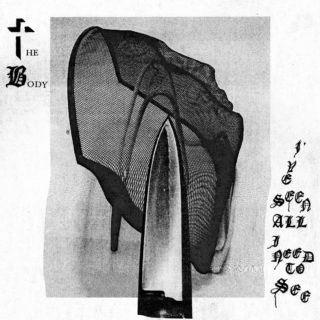 The Body
I've Seen All I Need To See
8/10
It may have taken two decades, but I've Seen All I Need to See might be the record that finds The Body come full circle. Since emerging from Rhode Island's vibrant noise scene in the late '90s, the duo has strayed as far afield as opera, classical, hip-hop and even contemporary pop; but, finally, they're back to the sludgy, monolithic distortion of their early work.
That being said, I've Seen All I Need to See could never really be something as straightforward as a return to the symphonic, brutal metal of yesteryear. The Body have simply come too far and done too much to come back unchanged. Over the years, they've explored the very edges of noise, and even when they're 'stripping back' they've managed to deliver a record that is so monumental in scope and precise in execution it's genuinely awe-inspiring. For one thing, the attention to detail is astonishing, with every harmonic layer and piece of tonal interplay interweaving like a school of fish, creating an amorphous, shimmering mass. Although only eight songs in length, the LP captures an entire universe of sound, like a black hole compacting matter.
The effect, I imagine, feels close to watching the first atom bomb explode on the Trinity test site: a naked display of raw power that makes everything else feel insignificant in its wake. The Body may just have found the true sound of oblivion in all its stunning, horrifying beauty.
New monthly memberships available
Here's a new thing: our membership scheme now has a pay-monthly option, plus a load of exciting new digital stuff for people who support what we do. It's actually excellent value, honest, and will help us continue to promote new independent artists and labels.
Sign up and you'll receive our physical magazines delivered to your door, our digital editions, exclusive podcasts and playlists and access to our EXTREMELY glamorous Members Lounge. You'll be the envy of all your friends.