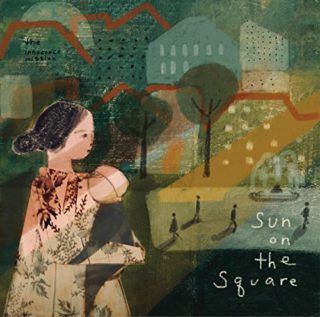 The Innocence Mission
Sun On The Square
9/10
Records like 'Sun On The Square' don't come around often. Really, this is the innocence mission's first album in four years, and their first UK release in over a decade. Alongside their self-removal from most touring circuits, they have become to many indie spheres what Simon Joyner is to folk music: a well-kept but influential secret.
Once again, Karen Peris's voice is shortbread at the heart of the collection that crumbles over intricate guitar patterns and gently fingerpicked nylon strings. Where the title track is layered with bossa nova chords, the second half takes from traditional folk and contemporary classical, blending everything into a beautiful and timeless album.
'Records From Your Room' is a gorgeous opener, adventuring to define nostalgia – "is there a word for these things?" – while 'Green Bus' plays as the flaneur's lullaby. 'Look Out From Your Window' builds with a desperate operatic romance before the climactic string section recalls Leonard Cohen's 'The Faith' nearly chord for chord – "and love, aren't you tired yet?".
Where the innocence mission has previously been a poster-band for the slow burning record, 'Sun On The Square' wills you to cling on and not let go from the very beginning. It hunts out the curious minutiae of being alive, saves them and makes them spectacular. In an already strong back catalogue, this album feels like the crown jewel.